What can be better in a caravanning trip than to play some board games while outside is raining? Luckily, I've been sent these 3 fab games to review. When I received them I was eager to try them out, but I kept them especially for this trip, as we were leaving in a few days.
I like the boxes, they are sturdy and good quality, so I think they could be a great gift. My husband opened the box and set up the game, in the meantime I made hot chocolate.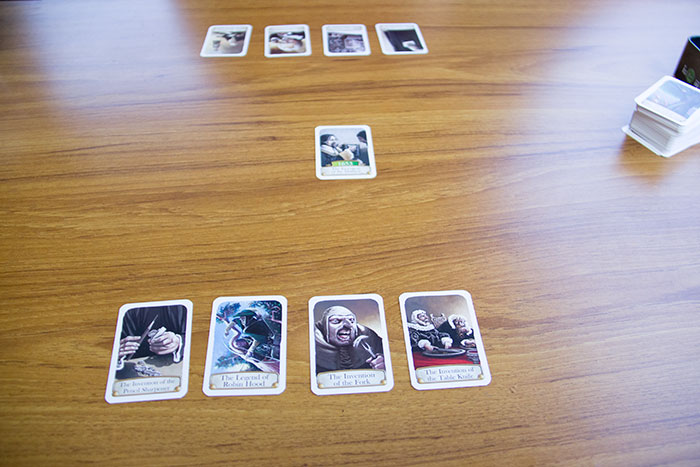 The first game we played was Timeline General Interest (RRP £12.99). The game is very easy to play, we had 4 cards each, I placed the first card from the stack with the date up. Taking turns, we had to place our cards to create a timeline. If a player places their card in the wrong place, he has to take a new card from the stack. The player who finishes the cards first is the winner.
It was hard to place the cards in a timeline, especially as the difference between the years can be as short as 1 year. There were also events happening on the same year. The game is fun and we played it a few times. Even if I used a card, I didn't remember the year from that card next time we played because it's all about comparing events. Examples of cards: the invention of the traffic light, the invention of the pocket book or the invention of the washing machine.
This game has 110 cards, there are quite a lot. This means the game can be played many times without it getting boring and remembering all the details. Even so, this game can be played along the last one in my review, Timeline Science and Discoveries and that one too has 110 cards.