From the last Good things post a few things have happened.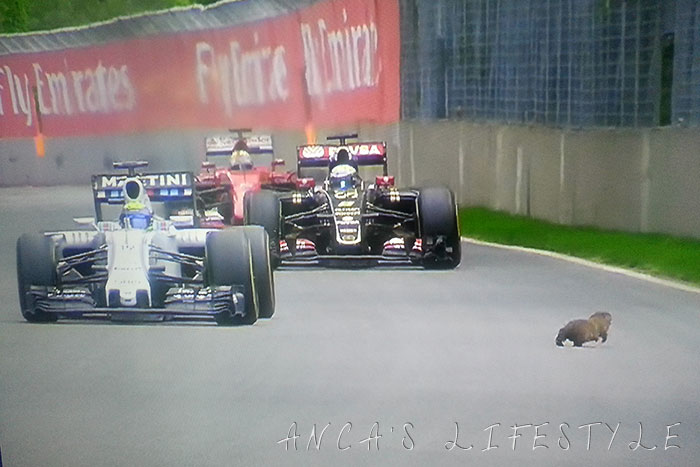 1. F1, Canada. While the race was pretty much boring, with no reliability issues, no safety car and Nico managed by Mercedes, I did like a few things that makes it worth mentioning in this post.
First of all should be the bold beaver on the track, that escaped with no harm. He really added an extra flavour to the race. Also, watching Vettel was so good, he did a great job overtaking so many times, a perfect strategy from Ferrrari too.
I must admit I was happy that Grosjean received a penalty for the clash with Stevens, for me what he did looked very much like in Monaco with Verstappen.
2. Smoothies. I've joined the smoothie challenge, one each day in June and I love it. I try to make a new recipe every day and it helps me feel better. I'm drinking less coffee and that is a positive as I usually drink a lot of coffee.
3. Blue paint. I got some samples of paint and after a long chat, we have decided for shade of blue for the conservatory. We bought a special paint for exterior and special undercoat and pretty soon I'll start painting the walls. I'll be so happy with it, at the moment the conservatory looks old and unloved, but in a week all will change. I'll post before&after pictures.
4. Taking advantage of the opportunities. This week I've learned that someone just lost a very good opportunity because she hesitated a lot. It made me feel sad for her and it made me think of the choices I've made in the last few years. I'm glad I took some chances and they paid off.
5. Cooking. I have some new backgrounds to display my dishes and I love it. I also start cooking again for the Taste the World challenge. I love trying new things, it's so exciting.