Balmoral is the Scottish holiday home to the Royal Family. Bought for Queen Victoria by Prince Albert in 1852, is the private property of Queen Elizabeth. I discovered by chance that it can be visited when the Queen is not in residence, when we were in our holiday in Scotland. So, we've decided to visit the castle and we've adjusted our schedule to do that. There is an audio guide included in the price and is worth taking one.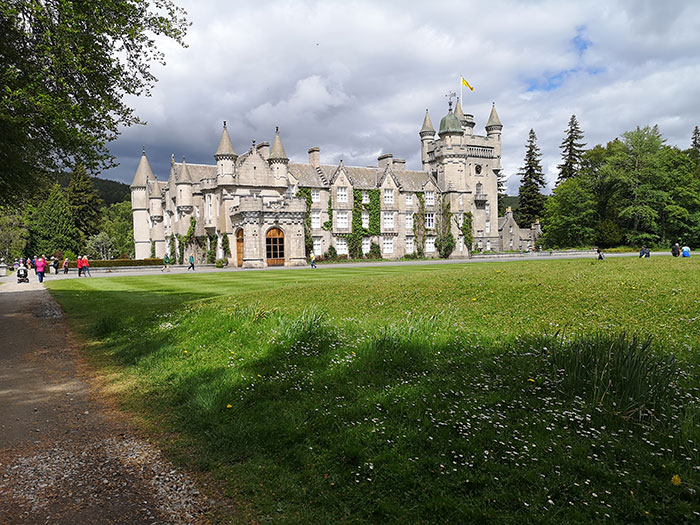 Inside Balmoral we were not allowed to take pictures, in the few rooms we could see. So, enjoy the pictures from the estate and restaurant. I couldn't visit Balmoral without having a slice of Victoria sponge, could I? Also, we were a bit hungry and we had a lovely vegetarian meal, with produce from the estate.
These pannier baskets have been used on the estate since Queen Victoria owned it. The ponies can walk on land that is not accessible by vehicles. They can carry up to 89kg, quite impressive.
In the short movie about the estate, is also talked about hunting. It was interesting to find out that deer hunting is necessary on the estate, so there is enough food for the animals that are left and, of course, diseases don't spread out due to overcrowding. As we know, deer have no natural predators since wolfs were all killed centuries ago.
This is a model started by HRH Duke of Edinburgh and Mr Dawnay in 1954 and it was completed by Sgt. Gleed in 1989.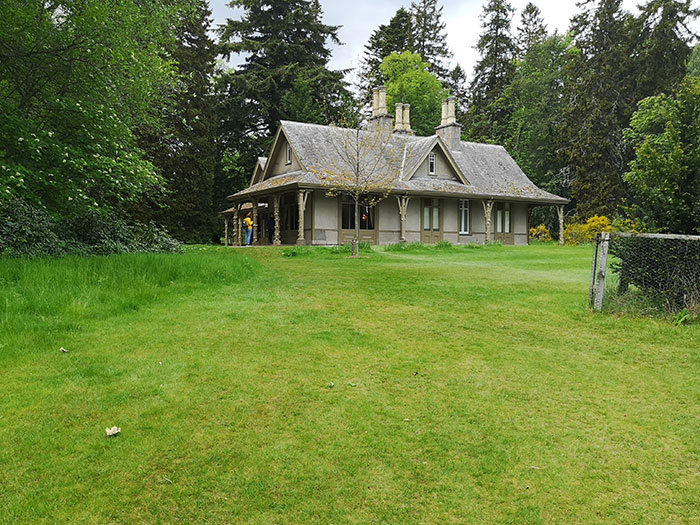 The address of the Balmoral Estates is Ballater, Aberdeenshire, AB35 5TB. Balmoral is located mid way between Ballater and Braemar, just off the A93. There is an ample car park, with designated spaces for camper-vans and caravans.
The prices are £11.50 for adults and £6 for children. This year, Balmoral can be visited from 1st April until 31st July.