We stayed in Birmingham for a week, having a trade show. On Festus's blog I wrote about the accommodation, perfect for our needs. The house was at a 15 min drive to NEC and 20 min drive to Birmingham city center, but in a small village.
I loved the local pub, we went there twice and it is full of character, with exposed old beams, nice view of an old bridge and two very friendly donkeys. Nice people, with real smiles on their faces and an employe eager to tell us the story of the donkeys, obviously very loved and well taken care of.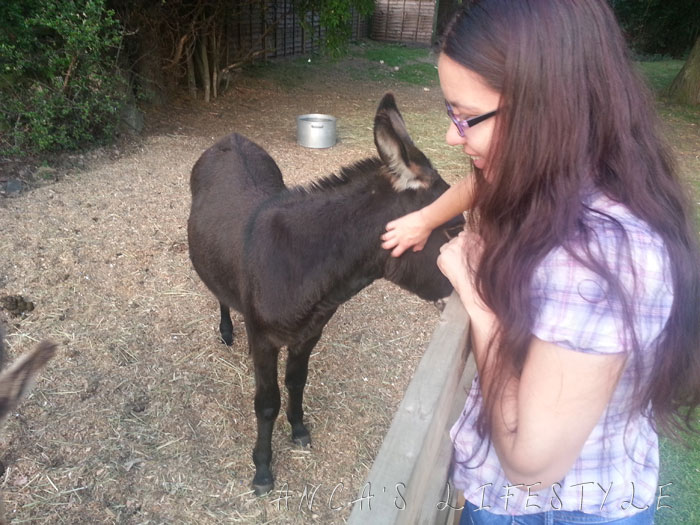 We had time only one day to visit Birmingham and we've decided to go to the Pen Museum, the Jewellery Quarter museum and the Science Museum. We've arrived too early and the Jewellery Quarter museum was closed. As we only had limited time, we took some pictures and decided we'll visit it next time we are in Birmingham.
The pen museum was lovely, I made my own nib, hubby learned how to write his name in braille and we had a lovely time there. We will visit it again, when we'll have the chance.
The guide was very helpful and the story is very interesting. I didn't have high expectations, considering it's a pen museum, but I was delighted with everything.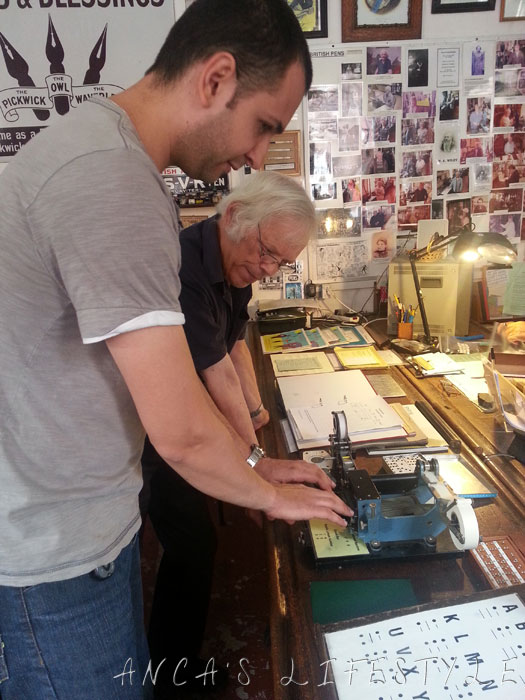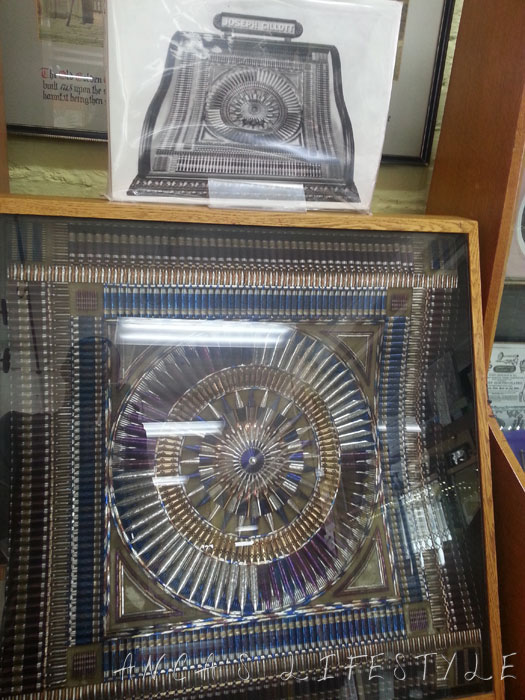 Next stop was the new Birmingham Library, opened a few days ago. A friend of mine told me about it, because she knew we were in Birmingham. It was amazing, so many books, so many people, such lovely views.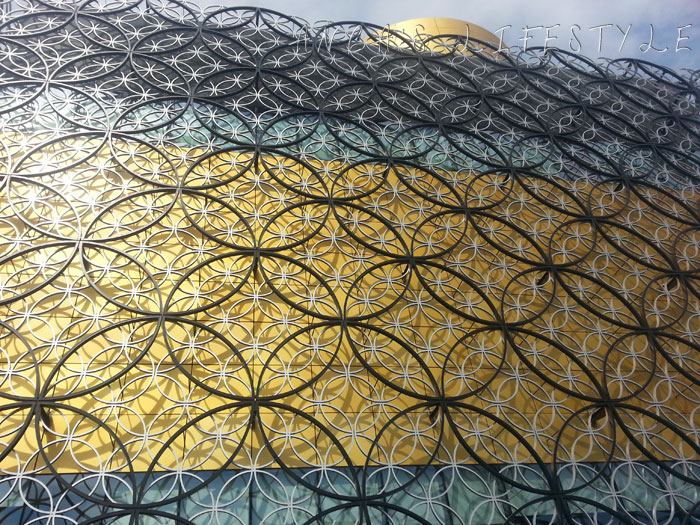 The city centre is great, nice cafes and restaurants near the canals, a lot of baskets of flowers everywhere. I loved it. I would like to visit it and spend more time just walking on the street, to fully appreciate the buildings and the noise and the people. It reminded me of London, a really great place to visit, but I wouldn't want to live there.
The day was perfect until we arrived at the Science Museum. As the entrance fee is £12.5 per person, we thought it targets adults…. we were wrong. This museum is not even a family friendly attraction… it is a kids only attraction. The displays (that worked, not to many), were suitable for kids under 7.
The displays that actually worked were so loud that if somebody was listening to one, nobody else could hear anything from their display.
The only nice thing was the science garden… and that is free after 3pm, so mothers use it as a playground. That should be ok… if we weren't spending £28 on entrance and parking and couldn't see all the displays because, as I already said, it was a playground.
It was a horrible experience. Hubby and I were hoping it will be engaging and interesting like Nemo, in Amsterdam. We couldn't be more wrong. Now we are reluctant to visit the ones from Manchester and London, but at least the other two are free.