I love Christmas, for me it's the perfect opportunity to spend quality time with hubby and the dog. For the last years I blogged about Christmas and I want to blog again this year.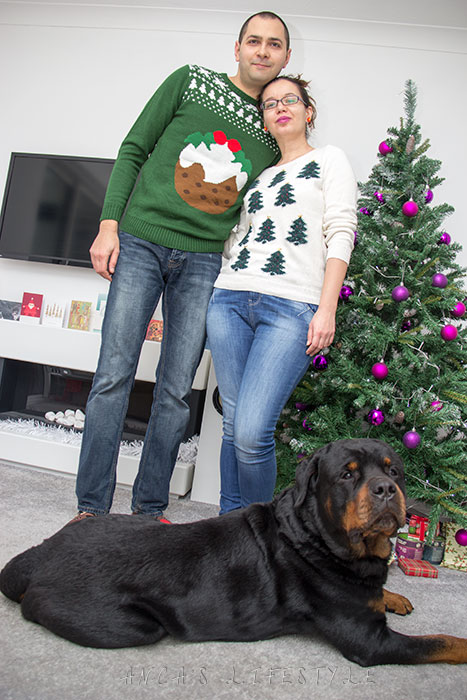 I finally convinced hubby that he needs a Christmas jumper as I already bought one. Last year we had only festive socks, but this year we were better prepared for the celebrations.

On my food blog I talked about the food I cooked. It took less than 5 hours to get everything ready: 5 starters, bread, pie and beetroot puree, soup, main with lots of side dishes (roasted potatoes, carrots, sprouts, pea salad and grapefruit jelly) and jus. For dessert I've made mince pies and fruit cake. I also got some Christmas puddings and hubby made panna cotta and those delicious looking cups filled with rum and chocolate ganache.
I'm going to talk about presents, as I received amazing ones this year and I couldn't be happier with them.

When I opened this one I was ecstatic. It's Michael Schumacher's car from 1998! By chance I saw half of the race from Magny Cours and I was amazed by the speed of the cars, the excitement of the race and how fast they were changing the tyres. MS won that race. I was thinking I have to cheer for someone and the German was incredible. The next one was at Silverstone and I saw it from the beginning, MS won that one too. In that moment I've became a Michael Schumacher fan. I signed up in a small fan club, I had my pets named after him and his family. This gift means so much to me, it will be displayed in the living room.