In the short holiday we had last week, we went to Hadrian's Wall. We found a lovely camping site nearby and walked for miles each day. On our way back home we were talking about how many more things are to see around Hadrian's Wall. Although, just walking along it is fab, there are amazing views.
Hadrian's Wall was built in the 2nd century by Hadrian, the Roman Emperor. After his visit to England in 122, he ordered for the wall to be built. The plan was to make a continuous wall from coast to coast, 75 miles (120 km). Along the wall there were plans for large forts, ditches, milecastle and turrets. It was meant to be the most northern frontier.

The view from the Winshields wall, the highest point on Hadrian's Wall.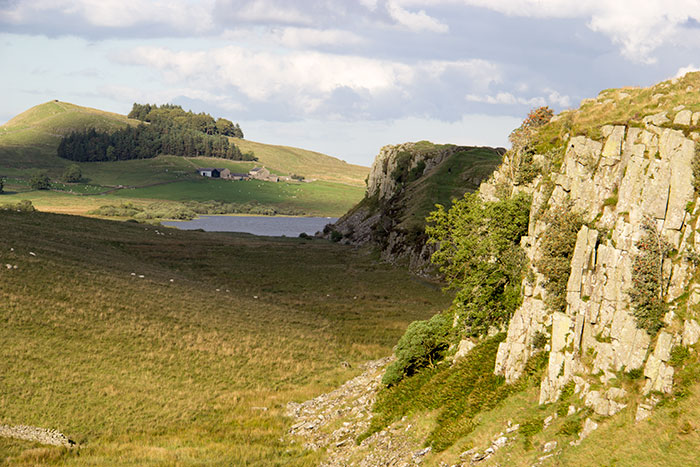 I mentioned the views are stunning. We would have walked and walked along the wall, it was so beautiful and peaceful.