January is the perfect time to talk about superfoods. After indulging at Christmas, all the supermarkets and companies that sell supplements and superfoods have all sort of offers. It might be trendy this month, but I'm not taking part in that trend. I say I'm not because I love trying out new foods all year round, and that applies to superfoods too.
It might sound strange, but some of the superfoods pouches you see in the next picture were given to me as a Christmas present. My husband saw things I haven't tried before, so he got them for me. I was so happy to see them. In 2015 I've started a challenge in June called "Colourful Smoothie Challenge", see here. I failed to do it. Next June, in 2016, I've tried it again and kept doing it after the 30 days were off, with a slight modification: smoothie or soup. Last year I've talked about 1 year of daily smoothies. I still go on with it, even when I go on holidays.
Because I had so many smoothies, adding superfoods is an easy way to keep them as diversified as possible. For each smoothie, I add at least two superfoods.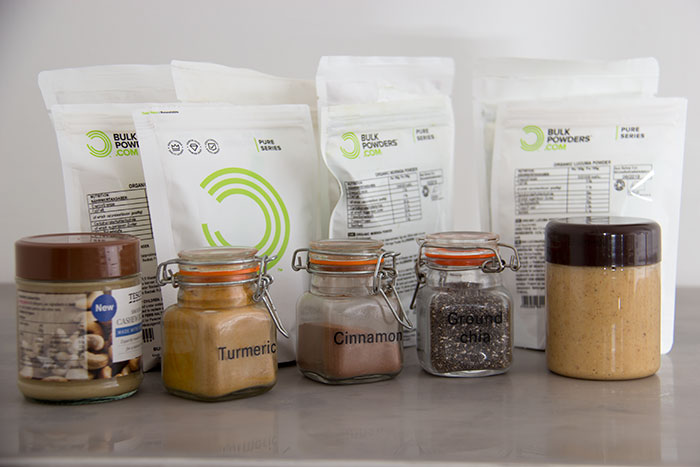 These are the ones I have at the moment. I would also use from other brands, and other types. I'm going to say a few words about each super food I'm using now or I've used in the past.