Yesterday I blogged about British Style Collective – Catwalk and Alcatel Arena Show and today I'm blogging about Shopping and Designers. More details on the BSC website*.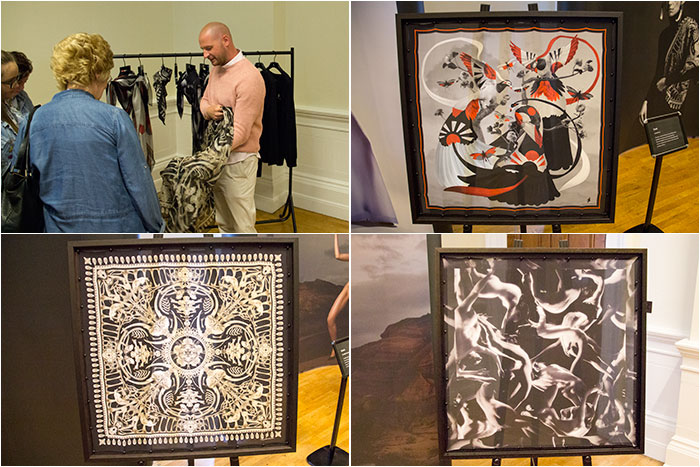 I mentioned yesterday about Gary McQueen (top-left) and his scarf debut collection: Life – Death – Rebirth. The collection is a tribute to Alexander McQueen, his uncle. For the Life scarf (top-right), the modernist fantasy birds design he said he used real pigeons, trained to take parts in photoshoots. That is impressive.
The second one (bottom-left) is Death – carved ivory. Alexander cared about animals and he incorporated that in his collections, like NATURAL Dis-Tinction, Un-Natural Selection in 2009. He presented the impact of humanity on the environment by using antique taxidermy in an artspace in a building used as a morgue in Paris. As I said, Death was my favourite scarf. As it's silk and quite expensive (£250), I will not buy it. I don't wear silk for ethical reasons.
The last scarf of the collection (bottom-right) is Rebirth, a celebration of femininity.

I've embedded the youtube video again, as it's just as relevant today as it was yesterday.
Continue reading British Style Collective – Shopping and Designers →