I've been to the Wheatsheaf Inn, an old pub in Wirral for many years, but I never blogged about it, not even a small mention. The pub was recommended to me by the guy who sold us the car and I know how strange that sounds. Locally is known as the Thatch due to its thatched roof. My husband and I were both very excited about the pub and when we mentioned it to our friends, they told us Wheatsheaf Inn is one of their favourite pubs too. In celebration of this, we went there for drinks, obviously.
The pub celebrated its 400th birthday in 2011. In the next building is the Cowshed restaurant. The restaurant gets its name from a long history of dairy farming and because it's a converted old cattle barn, 250 years old.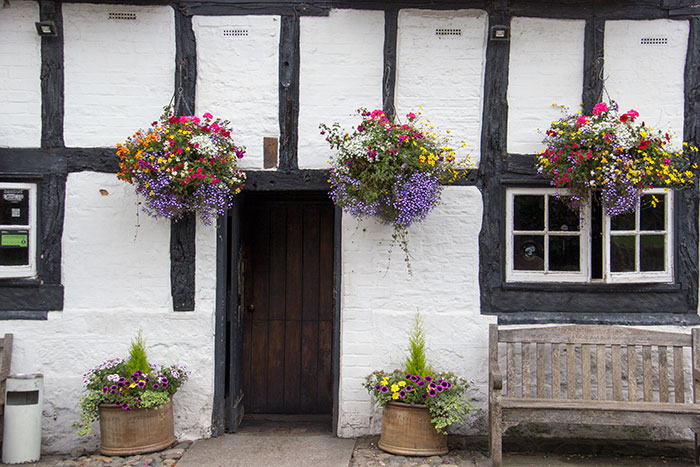 This time we went during the day for coffee and a light lunch and I was very pleased with everything. We did have to wait a bit for our lunch, but I wasn't too bothered about it. We had the time and I like the place so much that I was happy to wait.