Middleham Castle is the last attraction we've been to on our trip to north Yorkshire at the beginning of the month. Middleham Castle is owned and managed by English Heritage.
The nephew of William the Conqueror built a wooden castle in the 11th century, after the Norman conquest. Only the circular earthwork that surrounded the castle still survives today. In the 12th century, a stone castle will replace the wooden one. In late 13th century, the castle passed to the Neville family. It stayed in the Neville family until Anne Neville married Richard, who will become King Richard III.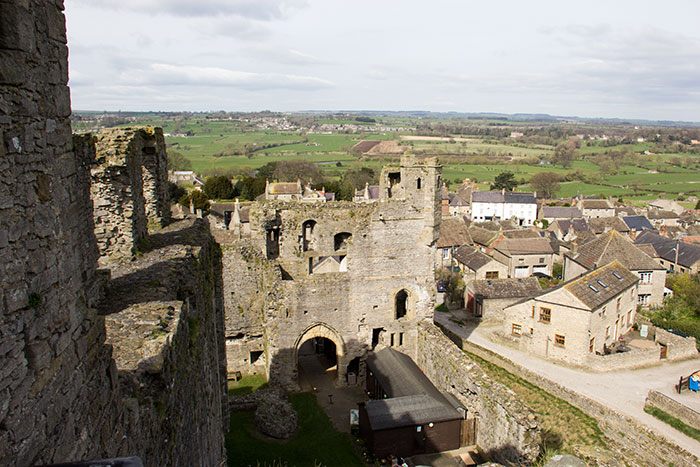 Maybe the most important thing about Middleham Castle is that it was the childhood home of Richard III. Richard and George, his brother, were cared for by the Earl of Warwick at Middleham from 1460. There they meet Anne and Isabel, the ladies they will marry later in life. The Earl of Warwick was called The Kingmaker for his instrumental role in getting Edward IV on the throne. After less than 10 years later, King Edward IV was imprisoned in this castle during an uprising led by Warwick and his brother George.
Warwick would die in 1471 in the Battle of Barnet, after his death Richard will marry Anne and he will acquire the castle through marriage. Richard was Protector of the Realm after King Edward IV's death in 1483. He would usurp the throne from his 12 years old nephew, Edward V. Edward V and his brother will be known as The Princes in the Tower, after they disappeared. To this day is unknown what happened to them. Richard III's son, Edward, will be born and die at Middleham, aged one, a year later.
After Richard's death in battle, in 1485, the castle was property of King Henry VII. It fell into disrepair.