It's been a while since I visited a ruin, so Witley Court and Gardens was on my list of things to see. I love ruins, I find them romantic and a bit sad, but in a lovely way. Witley Court is now managed by English Heritage.
In the 1890s Witley Court was visited by the fashionable society. One of the frequent visitors was the Prince of Wales, later King Edward VII.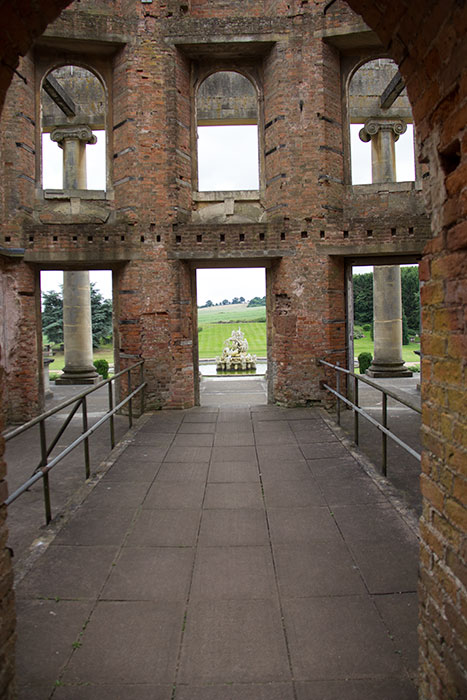 Witley Court started as a medieval manor house and it was transformed into a substantial Jacobean mansion by 1655 when it was bought by Thomas Foley. The family started their business by manufacturing nails. Gradually they abandoned the industrial base and went on concentrating on being landed aristocrats and politicians. The 1st Baron Foley (1673–1733) enlarged the house by adding wings on either sides.