This year we went to the celebrations held for the Chinese new year. I'm sorry last year we've missed them, as it was so interesting.
In Chinatown there was an outdoor market with food and different traditional items. I loved the dragon slippers and the stuffed snakes. Hubby didn't take many pictures because it was crowded, so you can see just this one.

The snake parade, very colorful and interesting. It was a delight to see it.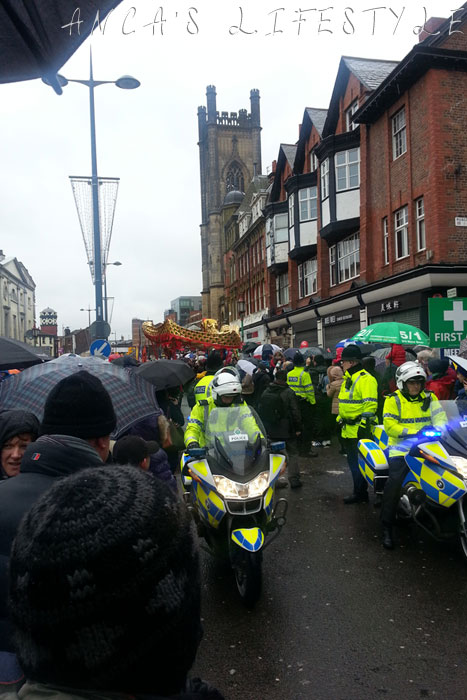 After the celebrations in China town, we went to Museum of Liverpool to see a traditional Chinese dance.

We don't like Chinese food, we tried it a few times and we both find it horrible. Today we decided to eat something Chinese homemade. It was something I suggested a few times and always got a negative answer from hubby, but today it was a special occasion.
We tried mixed fried mushrooms and rice with eggs. It was good, but we still prefer Mediterranean food.
We've got an Asian preserve from the supermarket and I had high expectations for the mushrooms. The taste was a little disappointed. Next time I'll use fresh mushrooms, the flavour is more intense.