Last weekend my husband and I left the car at home, got on the train and went to Birmingham. While I was busy at Hobby Craft and Cake International, he went to see a photography show. It was great, I had all the time in the world to see everything I was interested in. I think he would have been interested in a few things himself, although he is more keen on DIY than crafts.
The shows were organized by ICHF Events and there are many crafts and cake events all over the UK, in London, Manchester, Glasgow, Exeter, at the NEC, Birmingham and other locations.

I started with Hobby Crafts and I saw these wonderful costumes. They are from Far from the Madding Crowd, a movie made after the novel by Thomas Hardy. I read recently Life's Little Ironies, short stories by Thomas Hardy and I loved it. Now I'm eager to see the movie.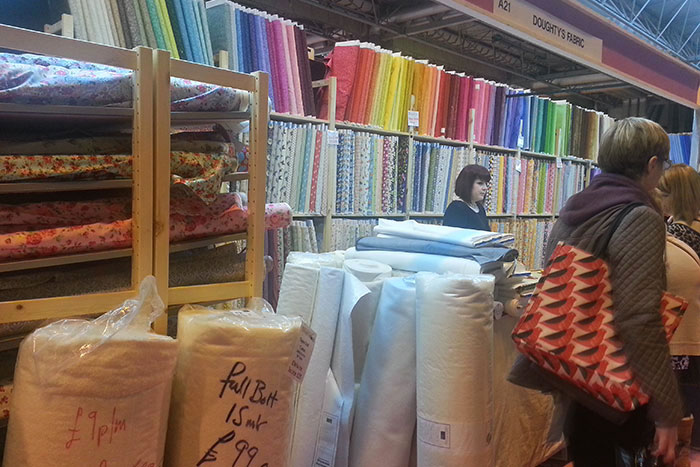 At the show there are lots and lots of stands with fabrics, they are so many and diverse. I don't have a sewing machine because I'm not sure I'll have enough time to learn how to make things. My mother used to sew and I loved watching her as a child.

I remembered these from my childhood. It's nice they are still on the market. My mother used to say that these patterns are very good, accurate and easy to follow.

Of course, there are so many other things at Hobby Crafts, like this paper cross stitch.
There were stands with decoupage, metal clay, polymer clay, embroidery, card making, special pens for adult coloring books, beads, felt kits, glass. At some of the stands there were demonstrations and I found them very interesting. You can't feel anything but inspired to pick up a new hobby.
I liked the metal clay, but I'm slightly worried because it has a limited time to work with, only a couple of minutes. I also liked the fabric leaves a lady was making by using two types of fabric, glued together and heated with a heat gun. I have to google more about it before I will give it a try. This is one of the reasons I love this shows, I see things I wouldn't see anywhere else.

The decoupage. It's something I would love to do, but I've tried it and I'm not very good at it. Maybe I should give it a try again and hope this time it will be better.

Small and wonderful made polymer clay miniatures. The amount of details in them was amazing. I didn't think to take close-ups, sorry.
After Hobby Crafts I went to visit Cake International. I love cooking and baking, as you might know. But my decorating skills aren't that amazing, if you remember the Carrot Cake, my last bake for Great British Bake Off bake along. It was bad.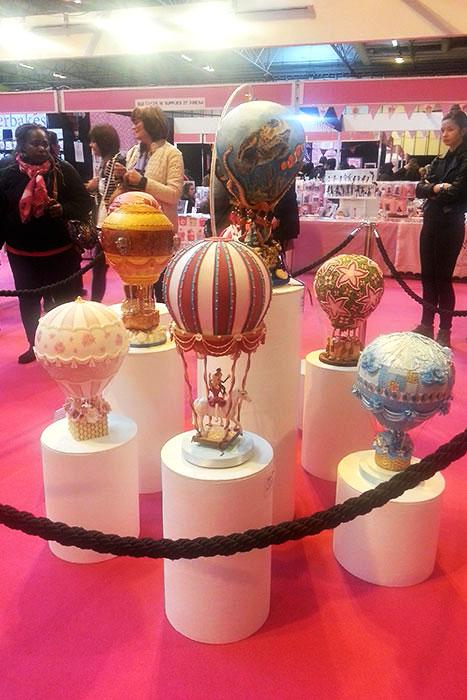 The show starts with this display of wonderful cakes.
At the show there are so many things to buy, lots of unusual types of flavouring (I bought a few), icing, cake stands, decorating tools and many more other things.

This is something I didn't see before and I think it's fab. Making your own shape of cake it's quite a fun idea. Of course my first thought was a bone-shaped cake.

All the vanilla. I use this brand and I'm delighted with it, so much that I've considered getting a big bottle. But I don't bake that much cake, so I'll stick to the small bottles, as before.

Batman vs Superman, two amazing cakes.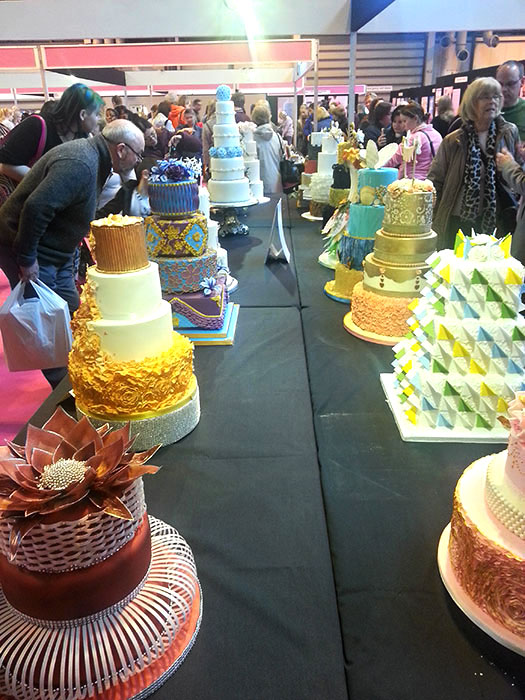 These cakes were displayed for judging. I took so many pictures that I had to make a few collages. It was hard to pick a favourite, all of them looked beautiful. The amount of details was incredible and they were stunning. Enjoy the pictures.
Have you been to Hobby Crafts?
I attended the shows free of charge for the purpose of this review. All opinions are my own. Hobby Crafts and Cake International are really great shows, there are so many things to see and buy, I will love to visit them again.