I don't have children, but we joke that I am "the mother of the dog" and hubby is, obviously, "the father of the dog". I would say that is enough to celebrate Mother's Day and Father's Day.

I got this lovely card from the dog.

He was tired all day, as we've decided to wake up at 4.30am to watch the F1 race in Australia. He has to stay with us, so, he left the comfort of the bedroom to sleep in his favourite place in the living room: under the stairs.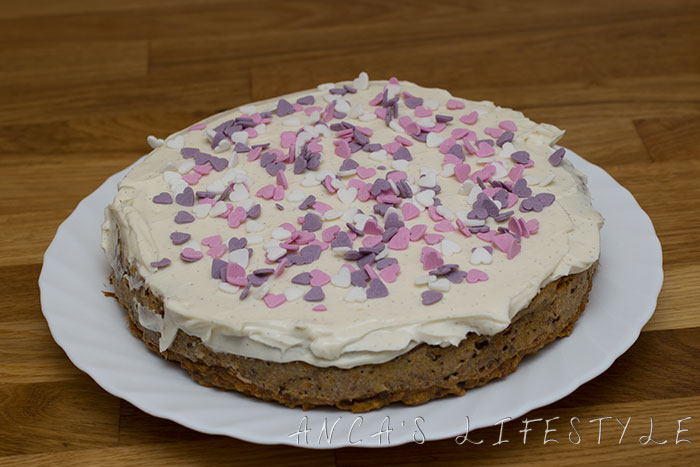 Technically, we had this carrot cake a day before Mother's Day. As on the day we had a pineapple pie and no pictures, I will mark the cake as a: pre-Mother's Day dessert. Also, I can't ignore the hearts on top, they are very festive.
I will bake the pineapple pie again and I'll take pictures, as it was so good and I didn't add any extra sugar.