Yesterday was my birthday and we've decided to go for a drive in Peak District. As we were so busy with the house and work this last 2 months, I wanted to spend time outside, enjoying the peace and quite. I thought long about this, as I was inclined to say lets go to the Ice Bar in Liverpool city centre, but I decided against it.
In the morning the weather didn't look that nice, but the rain or cold doesn't really bother me. It was a very good idea, as at lunch time the sun was shining.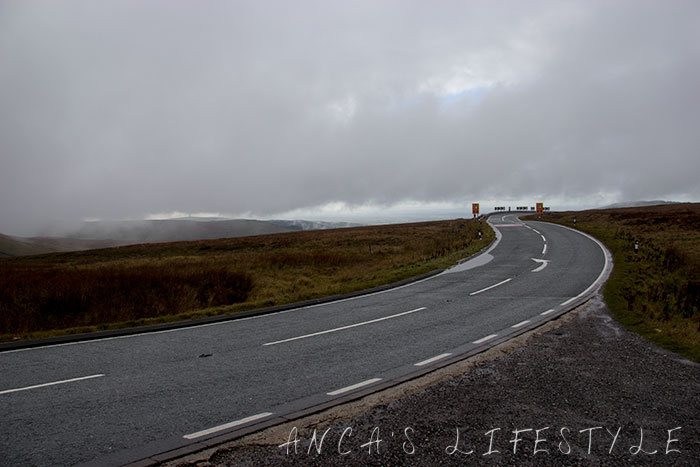 We've stopped to Peak View Tearoom for lunch and it was a good choice. It was busy considering it was Friday and it is in the middle of nowhere, more or less.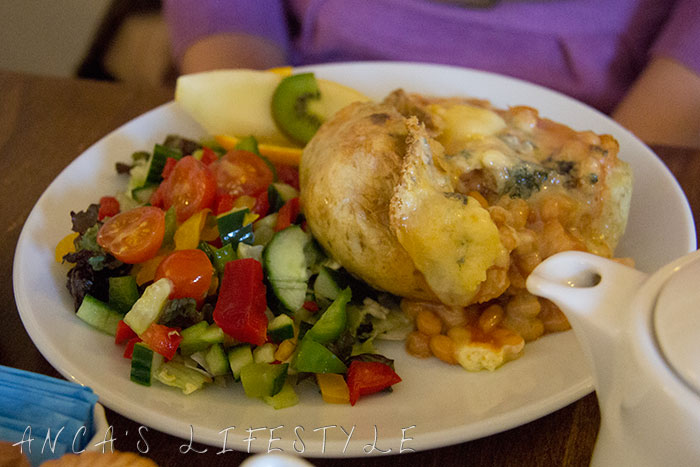 I had jacket potatoes with Stilton and beans. It was very well prepared, the Stilton was not overpowering the beans. I was very happy with it and I'll have to try it at home in the next few days. Hubby liked it too.

Hubby had Stilton and cheese. I taste it and it was very good.

Hubby had a syrupy sponge with whipped cream.
Nice, even though he ordered it cold and it arrived hot. We had some laughs about the mix up of the desserts. I've ordered plain scones and I've received fruit scones. Didn't say anything and hoped they were not too sweet. They weren't, so it was better in the end.
Overall the tearoom is nice, the food was well prepared. We would go there again. After lunch we went for a walk on the hill. I had no intention in walking off-road, this is why I wore heels. But it was too nice and sunny not to go for a walk.

This is a 200 years old pub, The Cat and Fiddle Inn. They say on their website that it's the 2nd highest pub in England. We'll stop there next time.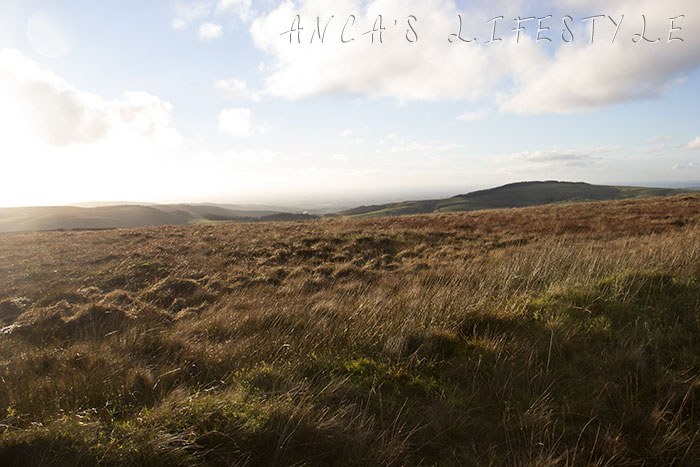 The sheep were shy and a little scared of people. I've applied my knowledge in dog education and I've avoided eye contact with them. I looked down and I've tried to have my face on a side. It worked! They were looking at us and not running away as they did before, when we've stepped out of the tearooms.

Isn't he a cutie?