I didn't plan to blog about volunteering at Victorian Christmas, until the last day finished. I talked with my husband about it, being so excited about everything I've done, so I thought it's a great idea to blog about it. Of course, I need to be quite vague about it to keep the magic alive for anybody that might read this post, but to share a lot of things, to make it exciting.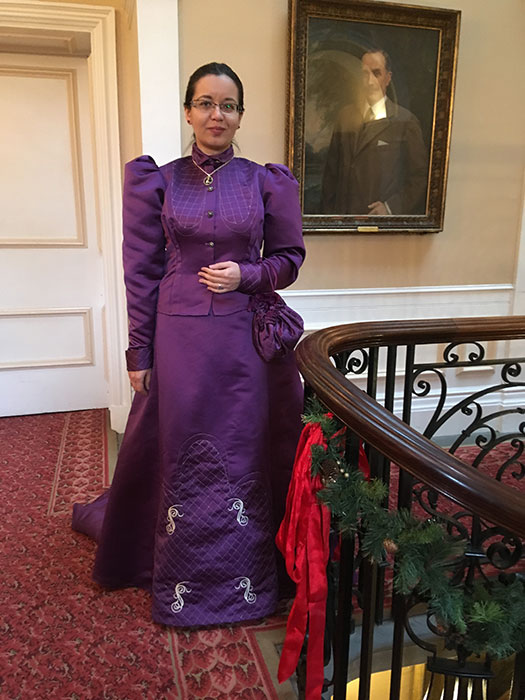 Isn't this outfit amazing? I love it.
Unlike other Victorian Christmas organized by other museums and trusts, the one I've been involved in, at Croxteth Hall, is very different. Volunteering at Victorian Christmas at Croxteth means playing a role, but, the children are involved too, it's a hands on experience for them. Around 1,500 children enjoyed a special and magical experience at Croxteth this year and I'm happy to know that I've been a part of that.
Because it was my first year, I had to learn quite a lot, but all the other volunteers were so helpful that it proved to be something easy to do in the end. There are groups for outdoor staff, like Stable hands, Wood boys, and Gardeners. I'm yet to shadow those roles, but I will do it next year if I have the chance. Other children are grouped in Guests, Butlers, Housemaids, Kitchen maids, and Dairymaids.