After making a post about 3 Museums in Middlesborough, you might be curious why I'm dedicating an entire post to the Transporter Bridge over Tees. I do that because it's a great piece of engineering. Before booking our short holiday in Middlesborough, I didn't know about the bridge. I've seen it in a documentary, but I forgot its name and where it was. While we were driving around Middlesborough, we saw the bridge, so we've decided to go and see it.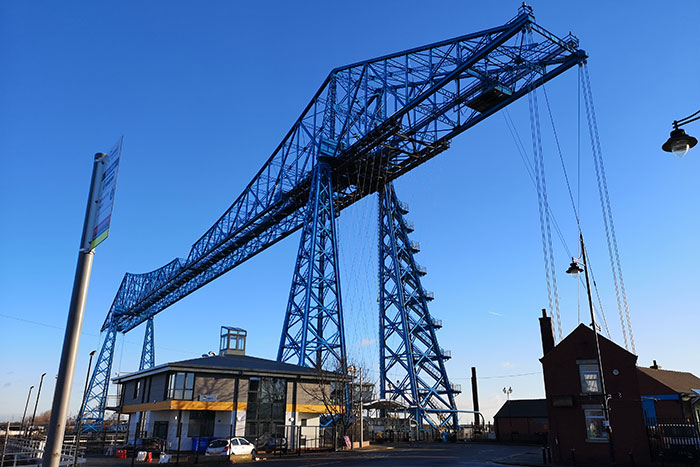 On Sundays the bridge is closed. Only the visitor centre was opened with details about the bridge and its fascinating history. We've had a chat with an engineer who was doing maintenance and found out the best time to come back to see the bridge in action.
The bridge is used by locals, so it gets busy in the peak hours, from 7.30 to 9 in the mornings. So, it's best to go around 9, when it is not as busy as you can take pictures. The best way to see the bridge is on foot. Just beside the visitor centre is a pay & display car park, but the first two hours are free, perfect for tourists.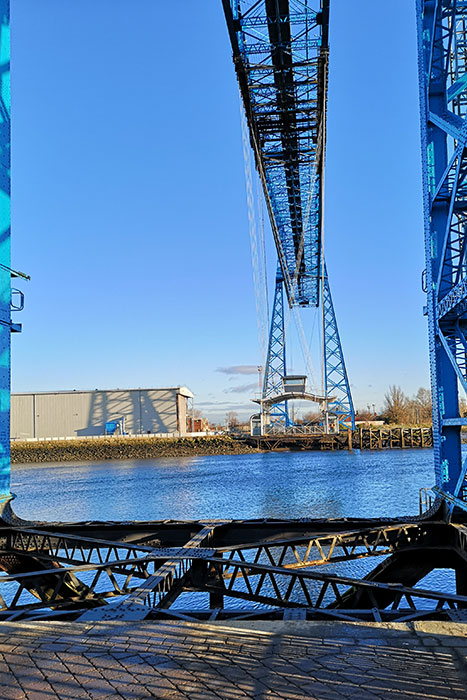 The Tees Transporter Bridge is the longest working transporter bridge in the world and it was built in 1911.
Instead of crossing a bridge as we normally would, the bridge takes us from one side to the other, very unusual and interesting. On a sunny day like we had, the views are lovely.
We were ready to go. The staff at the bridge was fab, they were friendly and we've had a chat during our crossings.
I did enjoy the whole experience even before the highlight that you can read a bit further.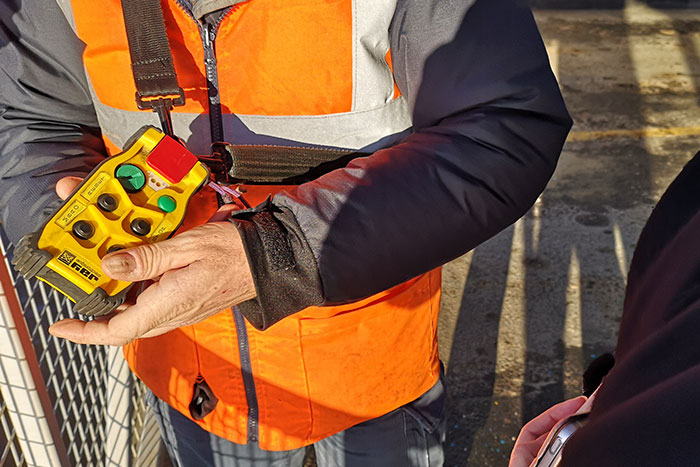 When we crossed back, the engineer told us to come on the platform where the cars are, for a better view. He also allowed me to press the button to start the bridge, how exciting was that. He joked that I should go back to Liverpool and tell everybody that I've started the Transporter Bridge. Without knowing, he was right, as I'm literally telling everybody that I've started the bridge (or, at least, to everybody that is reading my posts).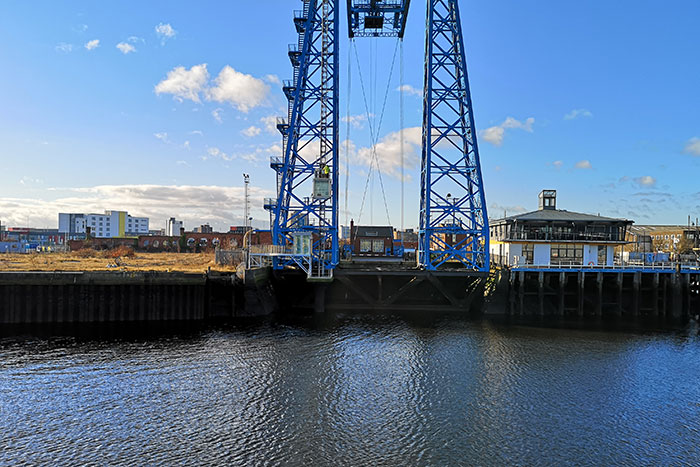 Transporter Bridge charges: 70p per crossing per person; £1.50 for cars, going up to £3 for cars with trailers. On specific days they offer tours of the walkway, for £5.50 per person. The view from up there must be amazing, but it's not something I'd like to try though, I'm not good with heights. If you feel adventurous, you can even do a Bungee jump from the bridge.
Obviously, the prices are correct at the time the post is published, check online for up to date information.
The Transporter Bridge is on Ferry Road, Middlesbrough, TS2 1PL.