The first post in my Travel Memories Series is about Vulcanii Noroiosi, from Romania. Vulcanii Noroiosi or Mud Volcanoes are a fascinating natural phenomenon. The natural gases are erupting from depths of 3,000 m, through layers of mud and water, creating these bubbling volcanoes. It's not something that can be seen in many places in the world.
In Romania, the mud volcanoes are in Berca, Buzau County, in the eastern part of the country. Due to the mud lava, grass is not able to grow. Mud dries and, even if it gets washed away, new eruptions will occur, bringing with them more mud.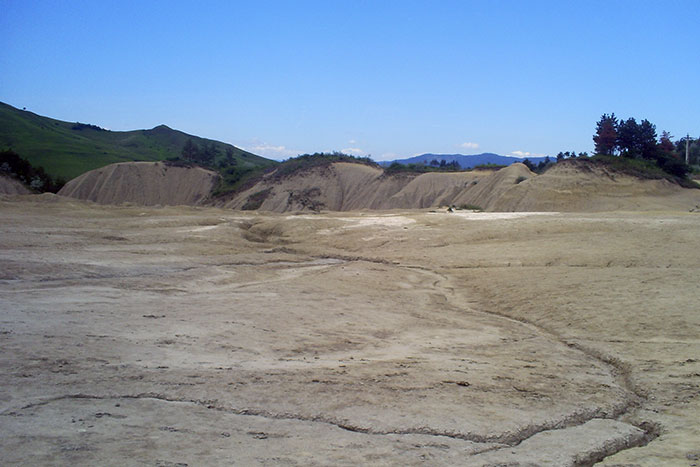 The landscape at the Vulcanii Noroiosi is stunning too. The lunar look is due to the mud that spurs from the earth. This is why this is also a location that is sometimes used for filming.
The bubbling is so interesting and a bit strange. It does look like you are in a movie set or on another planet.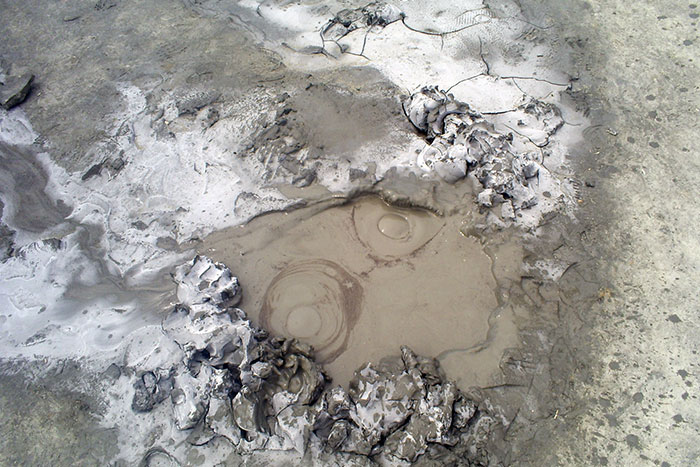 How amazing is that?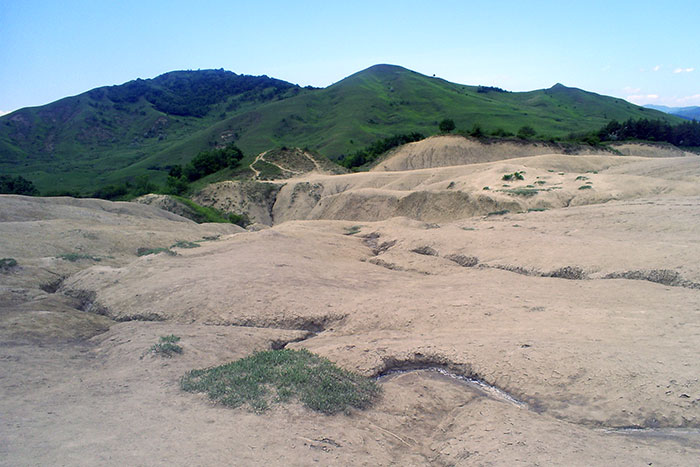 The recesses are made by rainwater draining, creating this alien looking landscape. Visiting the place takes about one hour, with plenty of opportunities for amazing pictures.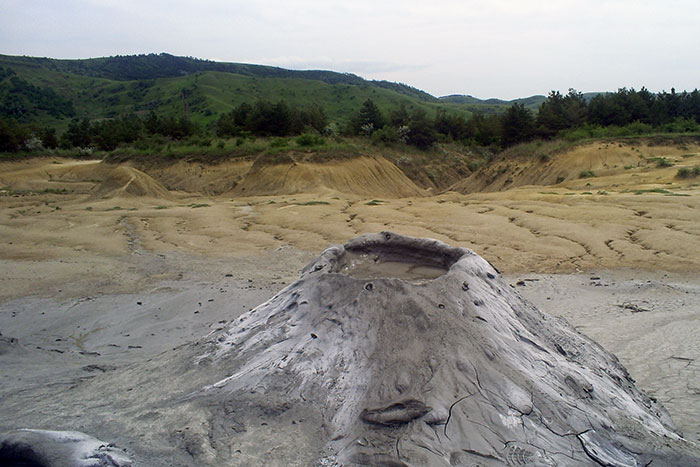 This was the biggest volcano, only a couple of meters or so across. Some volcanoes can grow bigger, but with rain the mud is washed away.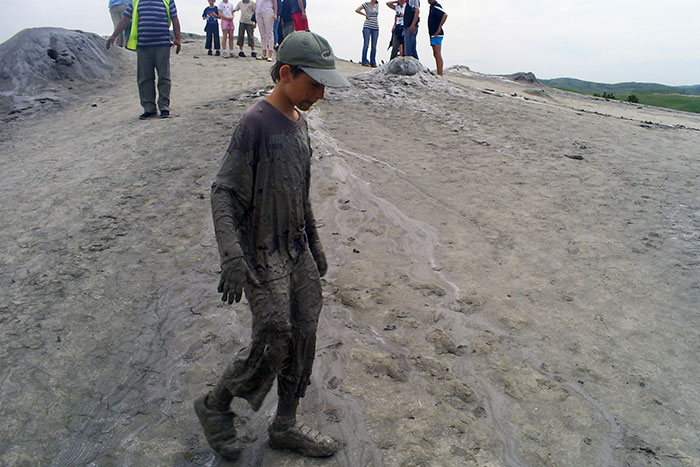 I did mention is slippery. Poor boy, he took a dive on the mud, that is surely something he will remember for a long time.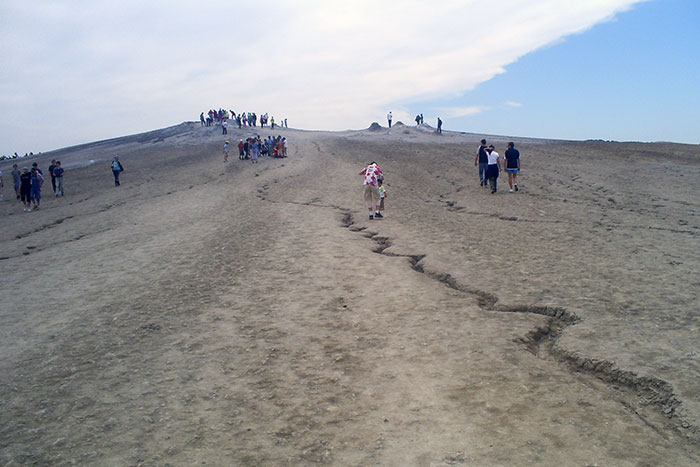 Details about Vulcanii Noroiosi
If you want to visit the Berca Mud Volcanoes or the Vulcanii Noroiosi, you'd have to go to Buzau, in Romania. The entry fee is around £1 and the parking is free. While it's not very close to Bucharest, I think it should be a must for someone who wants to visit Romania. There are many more things to visit around Buzau. Access is permitted only on dry days because the mud gets slippery on rainy days.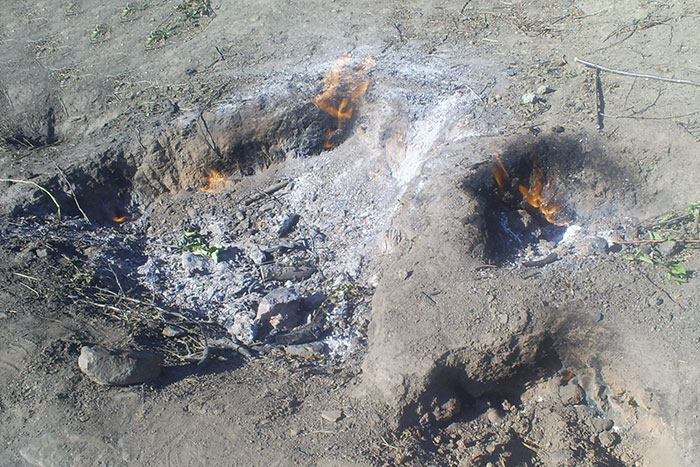 One of the things you can see nearby is Focul Viu or Live Fire. Natural gases, as at the volcanoes, are getting out, but in a form of a fire. Another quite intriguing thing to see: fire coming out of the earth. It's fascinating.
The fire burns almost permanently. The flames can reach 30 to 40 cm in height.