One of my biggest hobby is cooking. Considering I get bored very easily, I always want to try different things or make the old recipes in a new way. I'll show you a few dishes I've made this past weeks.
Crepes with mushrooms, mozzarella and grated cedar. Very good and easy to make. I make the crepes, after that I stir fried the mushrooms, I put some spices (parsley, thyme) and salt. I fill the crepes with the mushrooms and grated mozzarella, and I put them in the oven for a few minutes. After I get them out of the oven I sprinkle grated cedar on top.
And, of course, spicy oil.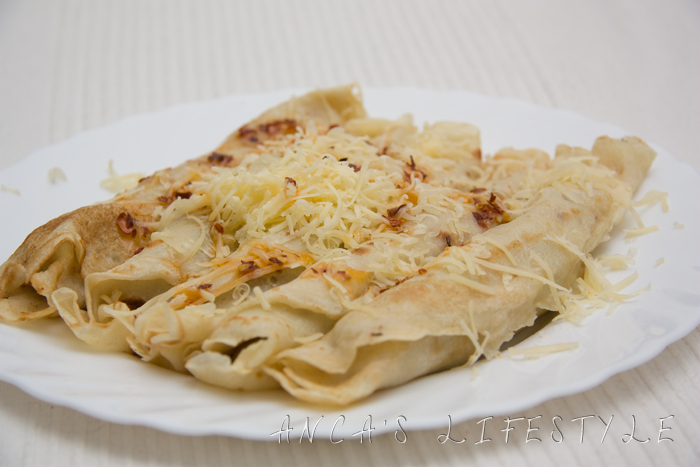 Another dish is cauliflower schnitzels with mash potatoes and a mix salad. I boiled the cauliflower. I made a paste with the mashed cauliflower, eggs and a bit of flour. I fried the schnitzels in very little oil, flip them over a few times, until they were done.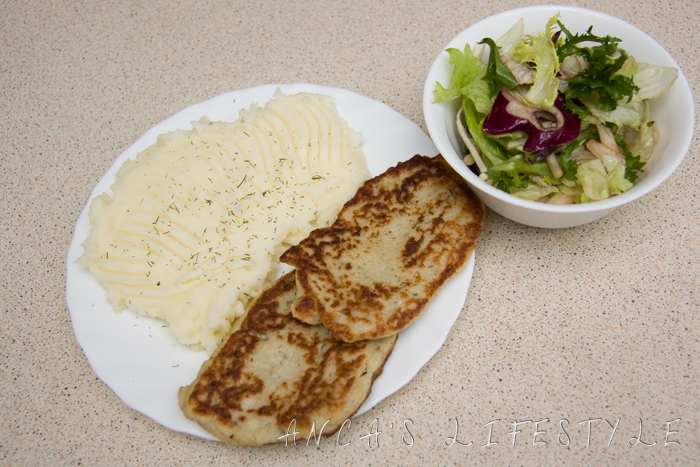 Today I've made a potato salad and fried mozzarella. I boiled the potatoes and purred a spicy butter sauce (thyme, marjoram, rosemary, salt). I cut the mozzarella, powdered it with flour and cornmeal, then fried it in a drop of oil (in a non-stick pan).