The White House, Bladon is the next pub I visited this year. It is a lovely 16th century pub in the Bladon village, near Woodstock in Oxfordshire. You can see a bit more on whitehousebladon.co.uk. The staff is friendly. The only thing I wasn't very happy with is that there wasn't a bit more about the history of the pub on their website or at the pub. For someone visiting, a fact sheet with some important dates would be a fun thing to read, especially for an old pub with some very renowned customers.
If you are wondering why there are pictures of Sir Winston Churchill in the pub, the answer is simple, because he was one of its guests. His birthplace and ancestral home, Blenheim Palace, is close nearby, only a few miles away. The pictures are a really nice touch.
Sir Winston Churchill's grave is in the churchyard at Bladon. I think these two should be a must for anybody going to see Blenheim Palace.
There were a few people in the pub, but I managed to take pictures without disturbing anybody. The pub is beautifully decorated, in whites and light greys, with a dark flooring. I liked these window seats the most, thus I've stayed on a table opposite them.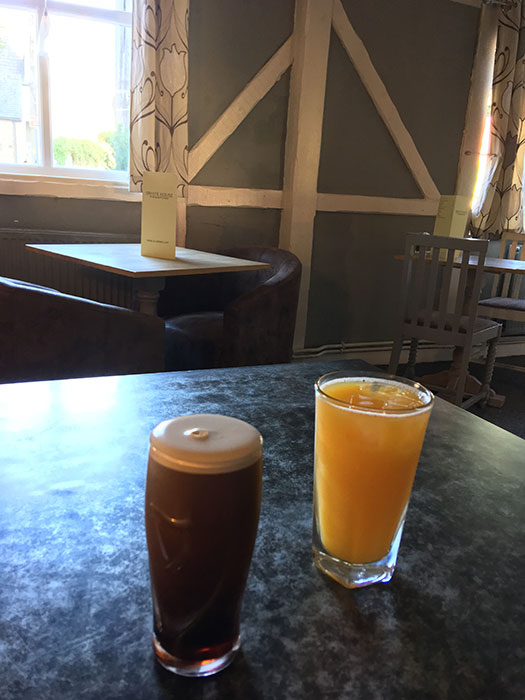 We only stopped for drinks. I can't comment on the quality of the food, but I would gladly have lunch or dinner there, on a future trip. They mention on the website that the food is locally sourced as much as possible, cooked from fresh, and with a changing menu according to season. Exactly what I want to hear when it comes to food. It does look like they have some delicious sounding vegetarian options.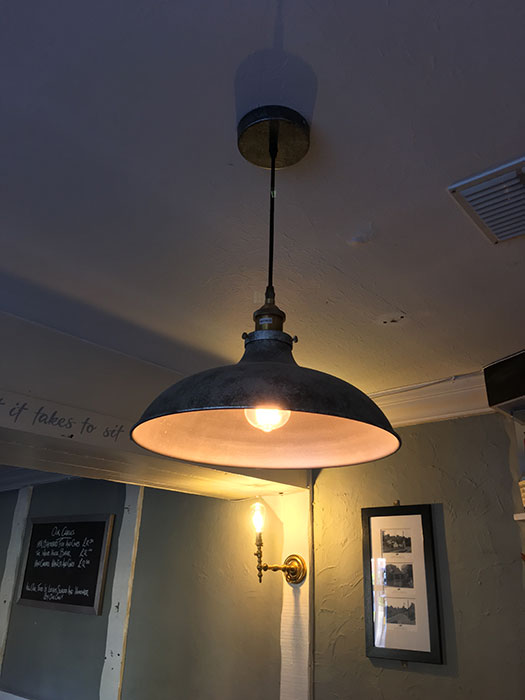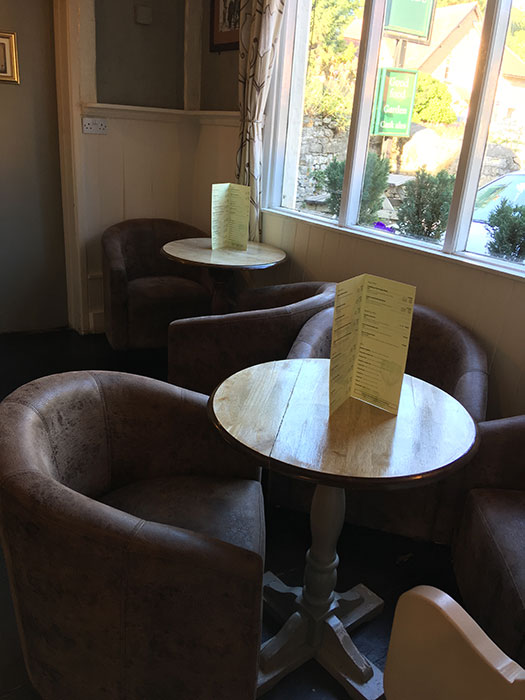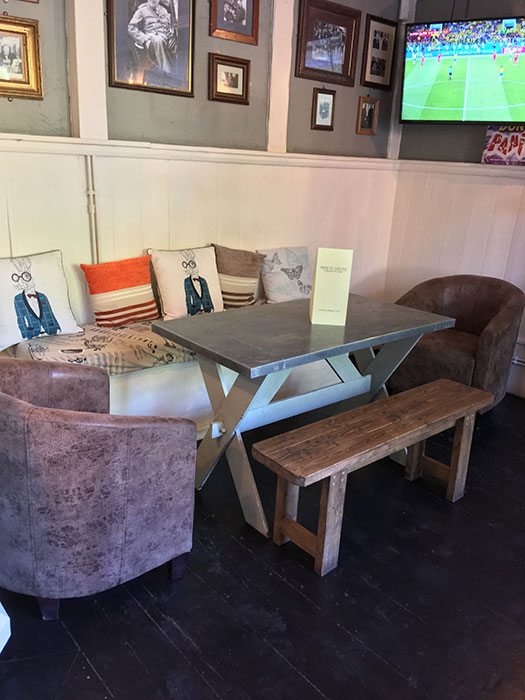 I can only imagine how it was there during the games when England played in the World Cup. With us returning home just before the game with Belgium, literally, we got home at 7pm. We would have went to the White House, Bladon to see the match if we would have stayed a day longer.
The White House Bladon is on 1 Grove Road, OX20 1RQ, Bladon, Oxfordshire. It is open 7 days a week. They have a good size car park and outdoor seating too.