My reading challenge is more than half way through and it's something I sometimes struggle with. I wish I could read more, but I don't have enough time or mood for reading. Even so, I managed to read a few books, and, more importantly, books I wouldn't have read if it wasn't for the reading challenge. The last update was a few months ago. Since then 4 months had passed and the themes to the reading challenge were: May – Folklore Month; June – Epic Tome Month (over 600 pages); July – Biography Month and August – Horror Month.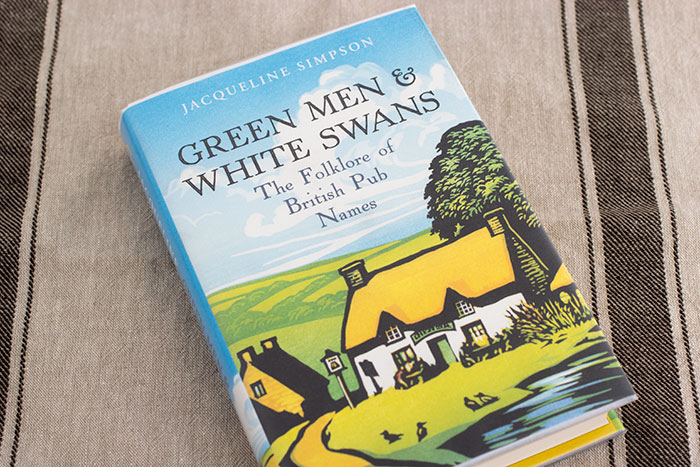 Green Men & White swans. The Folklore of British Pub Names by Jacqueline Simpson
This was so interesting, much more exciting than I've anticipated. I should make a disclaimer: you will not be able to look at the pub names as before. Joking aside, it's quite fun to read it. The meaning of some of the pubs are interesting, like Good Woman, Green Man, Blind beggar, Cheese rollers, Childe of Hale, Royal Oak.
Some of the pubs are closed, like Jane Shore, a pub in Shoreditch, named after a notorious medieval beauty, mistress of Edward IV. After the King's death, she became destitute and is believed she died in a ditch, hence the name Shoreditch. That is not true, as Shoreditch is documented before her time, but it makes an interesting story.
The World's Heritage. A complete guide to the most extraordinary places. UNESCO
I took this book for June, as it has almost 800 pages, with pictures, but many more than my original 600. I am delighted I've chosen it. It might seem like a unusual read, but it was quite fascinating and I learned a thing or two about history. For example, I've read about L'Anse aux Meadows in Canada. This was the first cultural site on the list of the World Heritage sites and it's located in Newfoundland. Is the oldest known European settlement and the only Viking site on the American continent. I had no idea the Vikings made it to America, I don't know if this is taught in schools or maybe I wasn't paying attention to that lesson. Anyway, I was surprised by this. In Canada the archaeologists have discovered signs of European explorations before Columbus. In the 60s, remnants of eight buildings made of wood similar to the ones in Iceland and Greenland were discovered.
The book I've read was published in 2009. I wasn't sure I would want to write about this, as I'm avoiding negative subjects. In the book Palmyra has its own page, there is a picture of part of the ruins and it's described as an oasis. After the book was published, the war started in Syria and ISIS blew up temples in Palmyra. Their reasoning is that the temples was dedicated to a false god. This happened in 2015, a few months after they killed a 83-year old professor who was protecting the secrets of Palmyra. I think we have a duty to protect the legacy our ancestors left for our children, but this happened and a 2000 years old history turned into rubble within minutes. I can only hope that this will not happen again.
Coco Chanel (Critical Lives) by Linda Simon
I am interested in fashion and I love Chanel N°5 and I wanted to read her biography. I didn't know a lot about her, so it was a captivating book. Chanel's life was fascinating, but she is not painted in a very good picture, considering her love-life, how she was acting towards her employees. At the same time, she was glamours and had amazing ideas that promoted her designs. I loved reading about the story behind Chanel N°5.
I don't want to say too much about the book, as I consider it a must-read for everybody who loves fashion.
Being Human: Bad Blood by James Goss
For Horror month I picked a random book from the library and it was Bad Blood, the 3rd in the Being Human series. I mentioned I don't like horror movies, so a horror book it's not something I would chose to read, unless is a challenge. I can't say I was blown away by the book. It was fine, maybe a 3 out of 5.
This is what I've read in the last few months. Did you read any good books?