I wasn't sure if I should make two posts or one about British Style Collective, a fashion event that took place in Liverpool last week. It's The Clothes Show Live, renamed and moved to Liverpool from Birmingham. As I have over 30 pictures and a short film, the choice was made for me by the amount of things I want to share. Tomorrow a new post will follow with details about Shopping and Designers. Have a look at British Style Collective's website for more information until then.
I was so excited about it, that I planned what I want to see every day. I didn't make it to two of the things planned as they started at 10 and in the mornings we are busy and we got there a little late.
The Catwalks were at St. George's Hall. I think they couldn't have picked a better location for them. St. George is a beautiful historic building with stunning decorations and a perfect place for high end fashion shows.
Recognize her from Next Top Model? She is Hilary Alexander, a judge from Britain's Next Top Model. I watched a few season of that show and I'm a big fan of hers. I also saw versions from US and Australia and I have to admit I prefer the British one.
As there are so many things to see at British Style Collective, I picked the designers I wanted to see on the catwalks, so I had time to visit the Shopping Halls, see an expert talk, have a look around the fair on Albert Dock.
Sorapol was one of them and I loved his clothes. He is a London based designer born in Bangkok.
Between catwalk shows there were discussions on different subjects, for example: Women Now Dress for Success. There were talks about blogging too, but I missed those.
St. George's Hall was packed the whole three days. The show proved to be very popular. It was a lovely atmosphere and I imagine everybody enjoyed themselves.
Another designer I wanted to see was Edeline Lee.
I liked her designs, like this dress, it's fun and summery.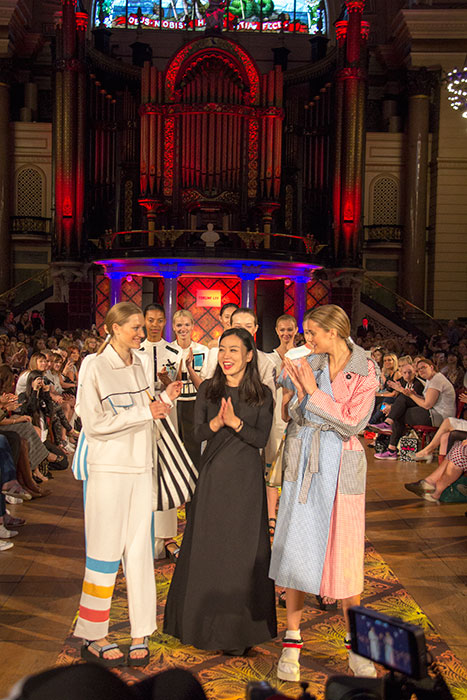 She is Edeline Lee. She also had a small display in a room at St. George where people could chat with her and have a closer look at the clothes.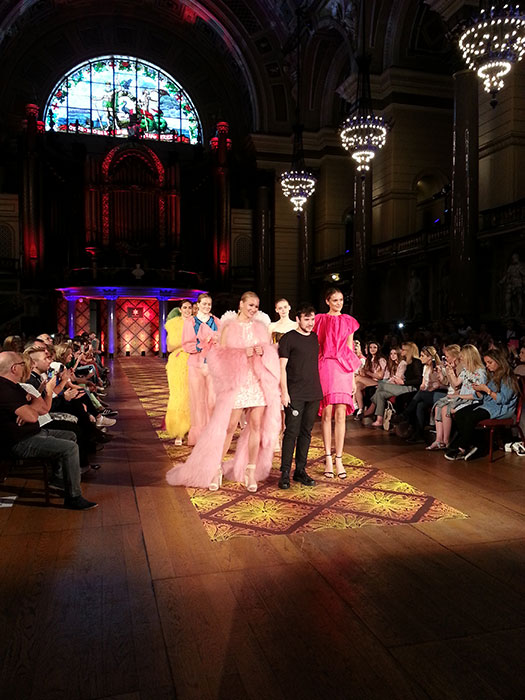 The last designer I saw was David Ferreira. Interesting and different clothes, a lovely experience. Other designers were Philip Armstrong and Barrus. I would have loved to see all of them, but time was limited.
In the weekend, the talks were moved to the Concert Room at St. George's Hall. There I saw a few talks, the topics would range from hair style and colour trends to interviews of designers like Henry Holland from House of Holland and Gary McQueen. I loved the talk with Gary McQueen. I've read a biography of Alexander McQueen earlier this year (link to the post about it). It was really interesting.
Gary McQueen made his debut scarf collection called Life – Death – Rebirth. I liked all of them and I loved the Death design. The collection is a tribute to Lee and I think it's a perfect way to commemorate him. Life is Modernist Fantasy Birds design inspired from Japanese, the Death is Carved Ivory, inspired by Victorian fascination with ivory that lead to the decline in wildlife. The last scarf, Rebirth is Moonlight Serenade, a celebration of femininity.
At Alcatel Arena, close to the Shopping Halls, there were two shows each day, at 2pm and at 6pm. It was amazing, I enjoyed it so much. Have a look at the youtube video too.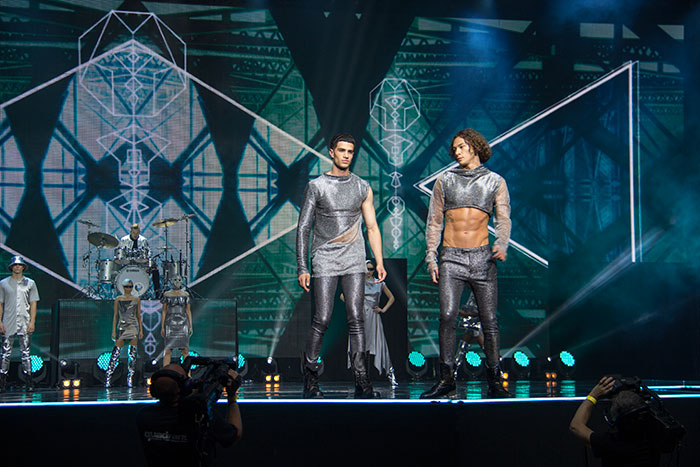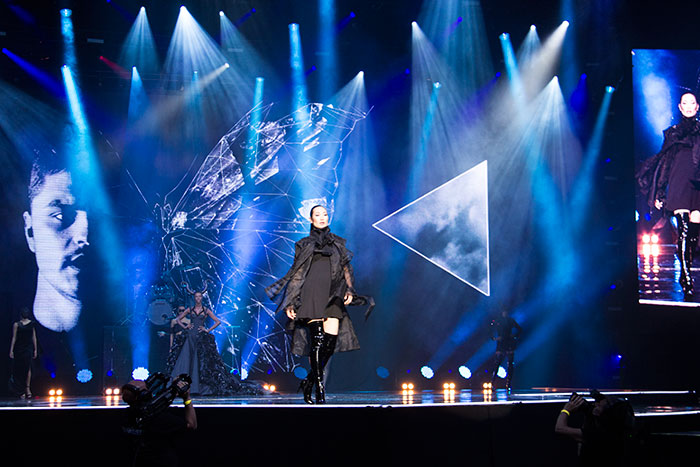 *I was invited, all opinions are my own.