Markinch is a town in Fife, Scotland. It is a very small town, with a population a bit over 2,400. There is a stone circle nearby, thus the town was lived in for thousands of years.
This picture is taken from Markinch Hill. There you can see some "mysterious terraces" made out of sand during the Ice Age.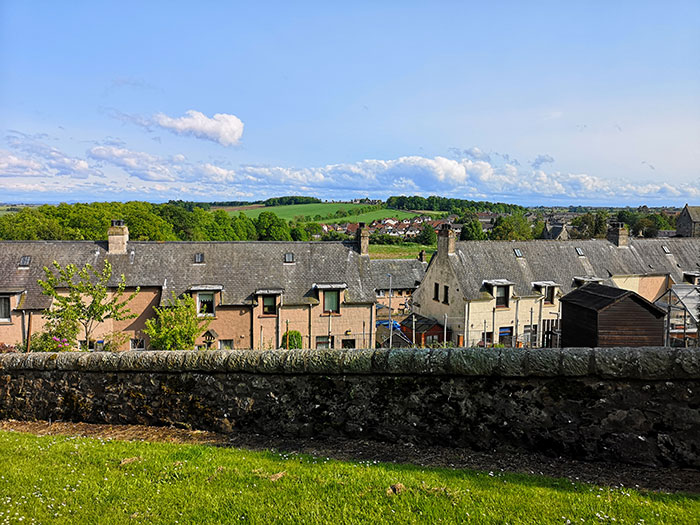 Thornton Parish Church was called St Drostans after an early Celtic missionary. The first church on the site was built in the 6th century. The tower is Norman and it dates from around 1180.
This is the Stob Cross, dating from the 6th century.
The views are stunning, so it's worth visiting this town if you are nearby.
Imagine that, a pub where you can't take pictures, including selfies and there are no cocktails. That's positively quirky.
We went on a walk around the town just after the Highland games ended, so we missed those, but managed to see this amazing bagpipe band. Going to Scotland must include listening to a bagpipe. I do like it, since I've heard bagpipes live, for the first time, in Gretna Green.
The highland games were held in Balbirnie Park, a rather large park considering the size of the town.
I love this picture, he is so cute in his kilt.