Surely it was a surprise to see so many people at Speke Hall for the 2nd Victorian Christmas Weekend. Last year we didn't go, although I can't remember why.

Let's go in.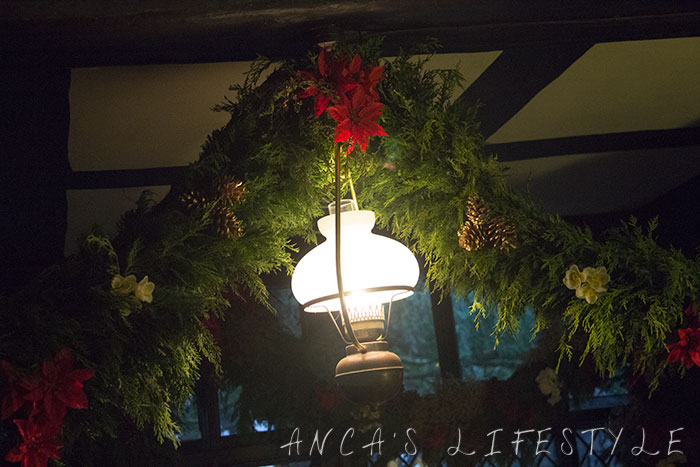 The Victorian-inspired decorations were beautiful.

The lady was our guide and she was so nice to let us join in even if we didn't have tickets for the tour as it was quite crowded.

The volunteer told us about the pool table. Underneath the green fabric is slate, as is much more even than wood and it will not contract or expand due to temperature and humidity modifications.
The table has a very interesting story. It was in the family, when was sold and a volunteer saw it at a pub a few years ago. National Trust bought the table and it seems it is the same one.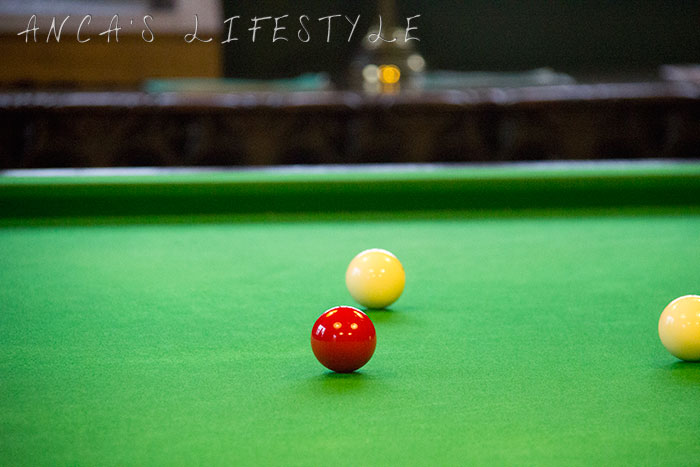 A choir was signing Christmas carols in the Great Hall and it reminded me of my childhood. As I was born and raised in the Romania, I have to explain that. Well, at school, my English teacher would make us listen and sign carols before the winter break. While the other teachers were busy with math and grammar, she was making sure we are having fun.

On the way to the kitchen, we saw the Christmas decorations for the servants. It's lovely they had decorations too. Not elaborate, but I think they had a lot of fun cutting the paper and glue it in a garland.

I had a small lesson in Sugar Mice Making. It was a specific event for the Victorian Christmas.
Well, if you don't know, the mice were stocking fillers for poorer kids (like the tenant's children). At a time when sugar was a luxury, having a mouse of sugar was quite extraordinary.

I've played a little in Photoshop, I think it looks quite Victorian.

I've started with a ball of icing sugar and I pressed in the middle to create the body and the head.

Then I've added the tail.

Pressed the sugar again, to create the ears.

I think I was doing a great job with the eyes.

And this is the sugar mouse. It's the first thing that I mold by hand and actually looks like what I had in mind… so it's pretty amazing.

Apparently, if you stir the Christmas cake mixture and you make a wish it will come true. I hope so, I'm saying what I've wished for if (or when) it comes true.

A close up with my sweet mouse.

Near the entrance/exit there was a sweets cart and this man was selling the sweets. Very cute.

This was our day at Speke Hall.