Heavy rain didn't stop us and a lot of other people to head up to Chinatown for the Chinese New Year celebrations. There was the 'Taste of China' street market, the parade and other activities at Black-E. It was quite crowded even if it rained and it was cold. Enjoy the pictures.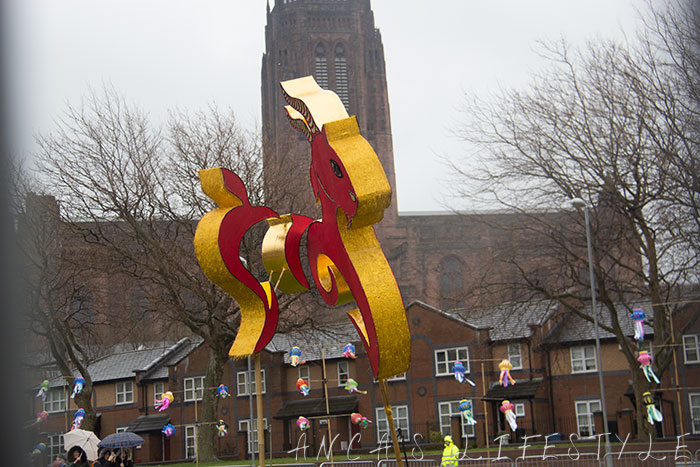 Soaked, but enjoying the parade.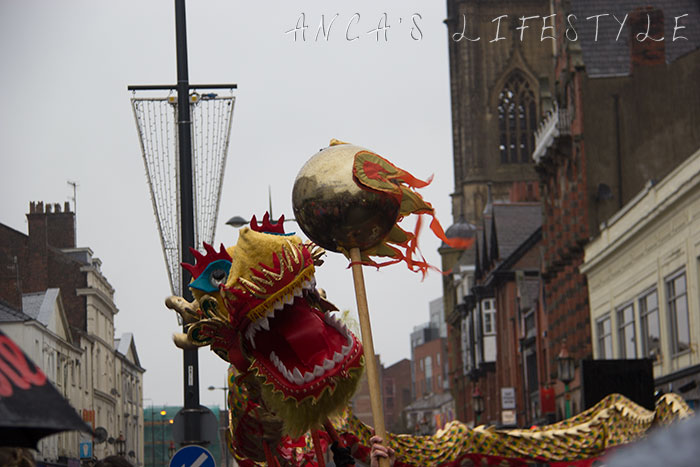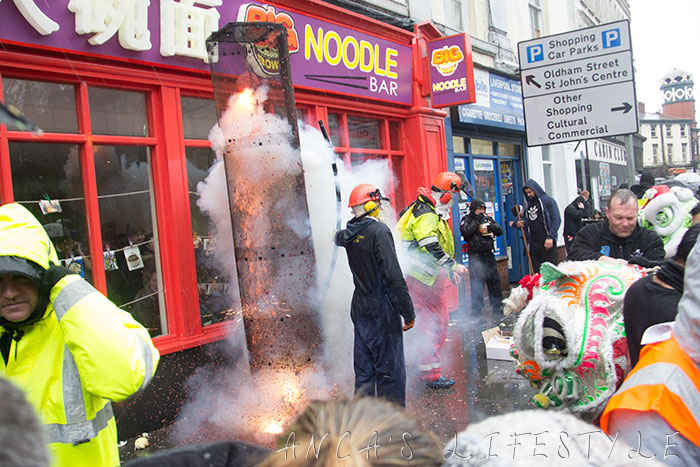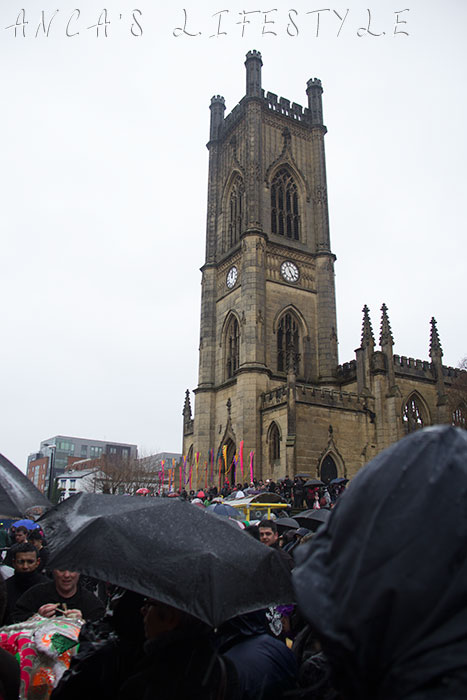 The parade makes its way to the Bombed Out Church and went back to the Chinese Arch.

The crackers were very loud and smoky.