SS Great Britain is one of the most important museums in Bristol. If you are a bit interested in Victorian engineering, you've surely heard about Isambard Kingdom Brunel. He designed the gorgeous Clifton Suspension Bridge, now a landmark of Bristol, that is still in use. SS Great Britain played a part in shaping the world we live in today.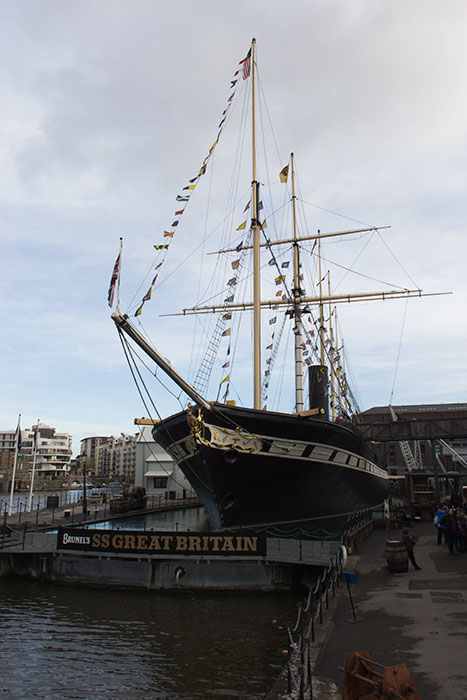 Before Brunel, no one had designed a ship of this size and nobody had the vision to build ships of iron. Besides this, Brunel used a screw propeller instead of the conventional paddle wheels. The propeller was the newest invention in maritime technology. I said that it shaped the world because without metal ships, large scale maritime transport wouldn't have been possible, so that means we wouldn't have had avocados from South America or fruits from Africa. We wouldn't have been able to buy cheaper items made in China, US, and other parts of the world.
SS Great Britain was the first Ocean Liner, launched in 1843 by Prince Albert. In the 1850s she was an emigrant clipper, carrying people to Australia. 30 years later she was transformed into a cargo ship. Between 1882 and 1886 she carried coal and wheat. In 1886 she was damaged near the Falkland Islands. The cost of repairs would have been too high, so the owner's didn't repair it. SS Great Britain was sold to the Falkand Islands Company. Her working life was extended until the 1933, having an impressive 90 years of service.
She was abandoned again and left to rust. An attempt was made to rescue it, but was not successful. Another one was made in 1970. She was placed on huge floating pontoon pulled by tugs, all the way from South America, during a journey of 8,000 miles. What is most impressive is that the last leg of the journey was on her own hull. SS Great Britain was finally home, 127 years after leaving the docks.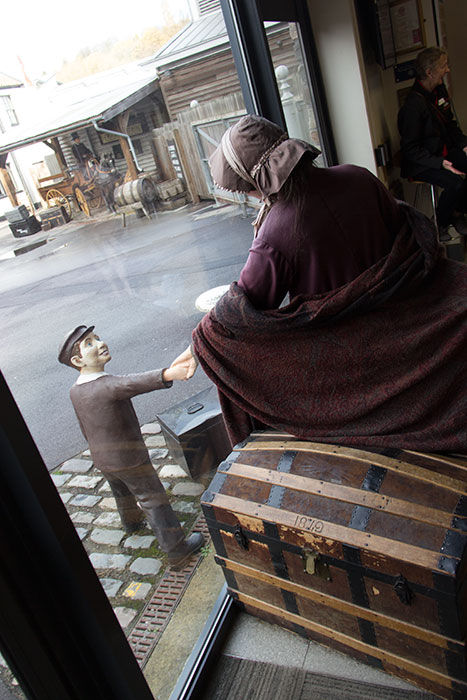 The tour of the museum starts in the dockyard, and the dry dock should be the first one to visit.
It is quite impressive to see the hull of the ship. The dry dock is so beautiful made with the water above. It's really nice.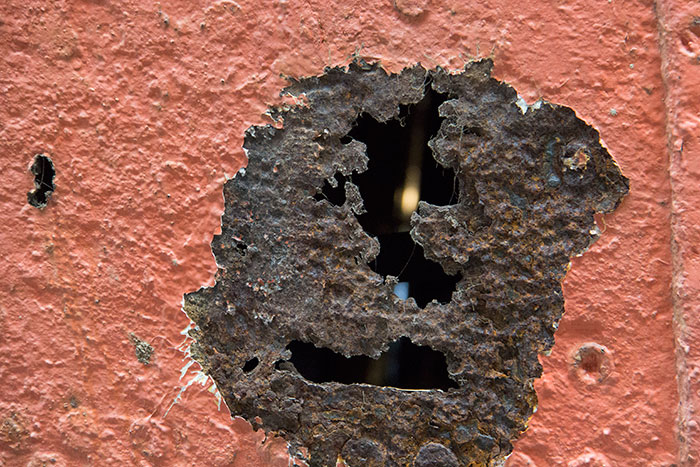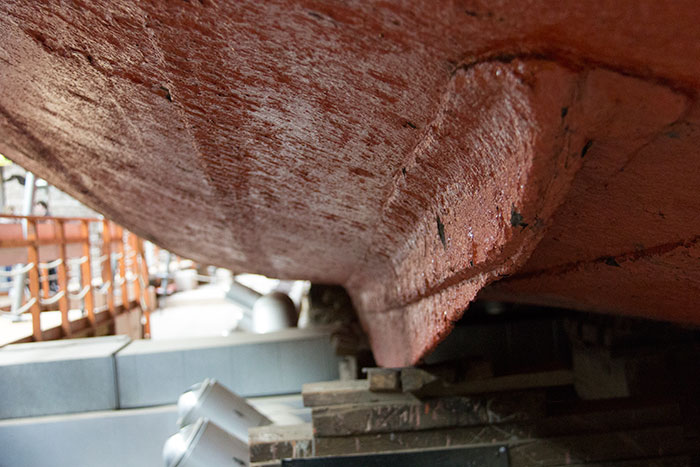 Around the dry docks there are a few panels with lots of information about the ship.
After seeing the dry dock, the next step is to visit the Dockyard Museum. There one can see artefacts on display and learn about the ship, the crew, and some of its passengers. The museum is over two storeys and it is quite big.
At the Dockyard Museum you can see all sort of items on display, like these biscuits, dating back to 1874.
I couldn't have said no to trying on some costumes, obviously.
From the museum you can board the ship. There are guides that can answer your questions and plenty of panels. The ship is very nicely made into a museum. The attention to detail is quite extraordinary, including sounds.
Two storeys of the ship can be visited, but not the bottom of the hull. Even so, one can spend more than 30 minutes going around it. It's big and it has lots of interesting features, panels about the crew and passengers, many items that create a realistic view of how life was on board of SS Great Britain.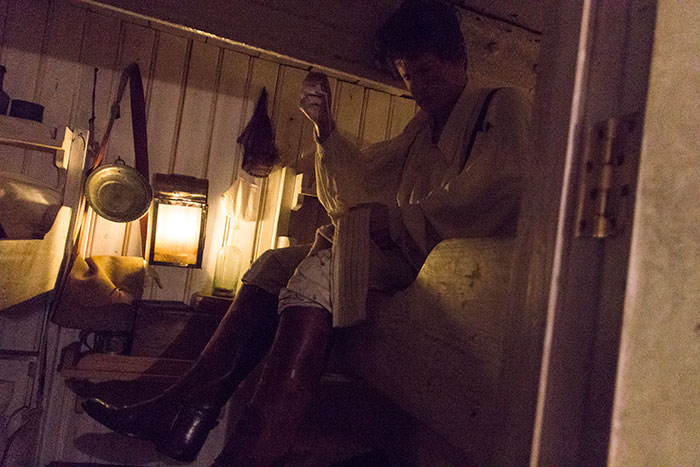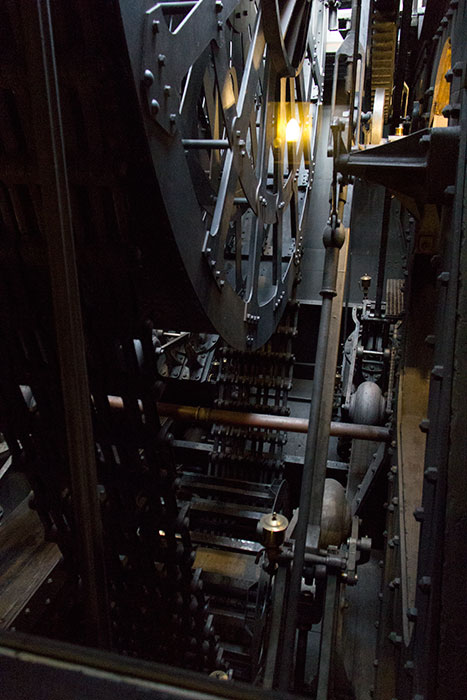 There is a second museum, about Brunel, with items that he had owned.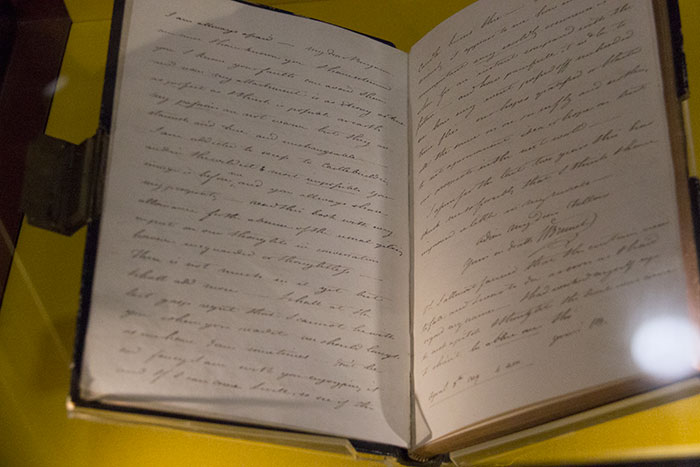 This was his personal diary, from 1827 to 1828.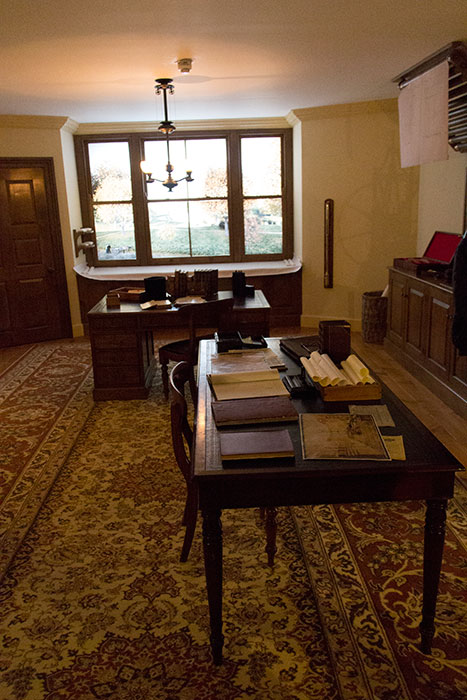 And this is how his office looked like, in London. At the end there is a short movie that is very nicely done and is worth watching.
I've enjoyed my visit a lot and I hope I will be able to visit it again in the future.
SS Great Britain is on Great Western Dockyard, Gas Ferry Rd, Bristol BS1 6TY. Tickets are £16.50 for adults, and you get an yearly pass. Although unless you live in Bristol or nearby is unlikely you'll use the ticket more than once. There is a cheap car park nearby and from there you can reach M Shed too. The museum is open almost every day.
Also, if your name is Isambard, you can enter for free. More details on the website.