I want to talk today about coronavirus testing and how my experience was, as I voluntary took part in the newest government program of mass testing in Liverpool.
First of all, I should say that I'm delighted that our mayor, Joe Anderson, decided to put his political views aside (he is from the opposition party) and work with the government to roll out this amazing mass testing program. Fighting this pandemic should not be impeded by ones political allegiance, but, sadly, it happened in other places. Liverpool was at the forefront of medical research many times in the past, as I mentioned before on my blog, when I visited the Liverpool Medical Institution, and now it hosts the pilot for a mass testing in UK.
I think it's amazing how far UK's testing capabilities have reached, if we look at the situation in other countries, like France, where the situation is, frankly, dire. I hope the program will be a success and that it can be rolled out across the country.
For the program to work, many more testing centres were opened in the last few days in Liverpool and the army deployed 2,000 people to help with the organization and delivery of tests. Mass testing means that everyone can (I would say should) get a test, regardless if they have symptoms or not. There are walk-in testing sites and drive-through sites. The booking can be made as before, on the government's website. There is the option to book as part of the trial.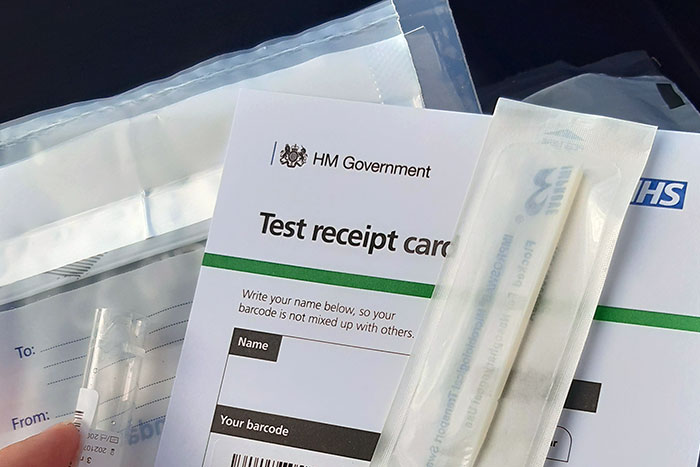 I will talk now about my experience. I booked on Friday morning, the first day of the test. Luckily, I could pick a lunchtime slot because I had an online tutorial before that. In the same booking I was able to add my husband too, which was very handy and saved time. On Friday about 12,000 people were tested. This shows how much support is for this program. It's great to see how keen people are to do their duty and get a test.
Mass testing is made with a mix of lab-tests, like the ones available for the last few months, and also new lateral flow tests, which give the result in 20 minutes. We've got the lab-tests. Self-testing was easy, with very clear instructions. My husband and I received our results in a bit over 24 hours (negative!), which is not too bad at all, especially as we went for the test just before the weekend. It took about 10 minutes to have our tests, which, most of the time, consisted in reading the instructions.
My husband took the laptop, so we could watch Netflix while we wait, after he saw that long queues can happen. Well, in less than 15 minutes we were out of the testing site!
If you live or work in Liverpool, please consider taking part in this program. It's not complicated at all. We can't do a lot, but we can get a test. BBC compared mass testing for coronavirus to cancer screening, as in testing what looks like healthy people so the NHS can prepare if there are any problems.
Book your test here and help everyone around you, and the NHS, to get over this crisis.