On Sunday I've been to the 2nd Blog On Conference this year, this one was in May. The conference was held at Museum of Science and Industry in Manchester, like last time, organized by Laura from tiredmummyoftwo.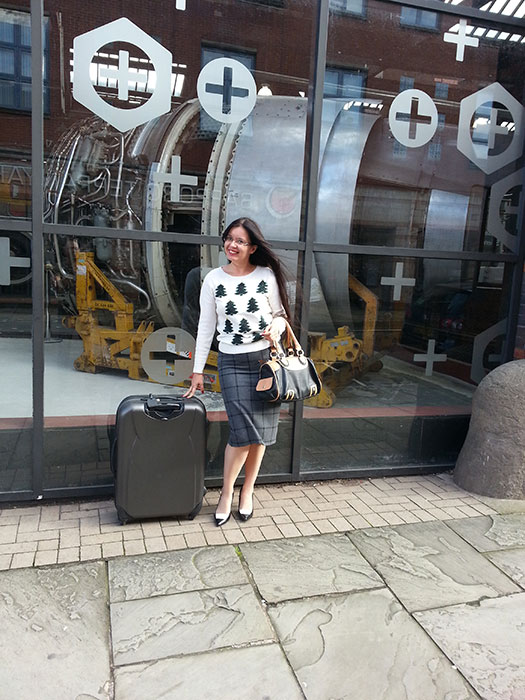 This time I took a suitcase as I knew how heavy the goodie bags will be. I was actually early as there was no traffic and instead of 1 hour it took only 40 minutes to get to MSI. I wanted a Christmas T-shirt, but I didn't find any on Saturday. That is only appropriate as I moaned about the Christmas-themed products in shops. Well, I had the jumper and it wasn't that warm in one of the rooms, so it was great in the end.
One of the best things about BlogOn are the seminars. This time I've attended 4. The first one was about monetizing the blog and there were some very interesting points. I enjoyed it. Next seminar was about creative content and I got a few important tips. The bear you'll see was made at this seminar. The 3rd one was about blogging goals and one of the ideas was to have a blogging buddy. So, Anna and I decided to pair up and now we are blogging buddies. I hope this will help me organize a little better and keep track of what I plan (my food blog, no changes here). The last seminar I've attended was about Instagram. It was interesting, I have a few ideas for Instagram too.
Beside all these interesting seminars, we were able to chat a bit and mingle, meet new bloggers and eat a lovely lunch. Rebecca and I went to different seminars, we'll need to meet properly one of these days.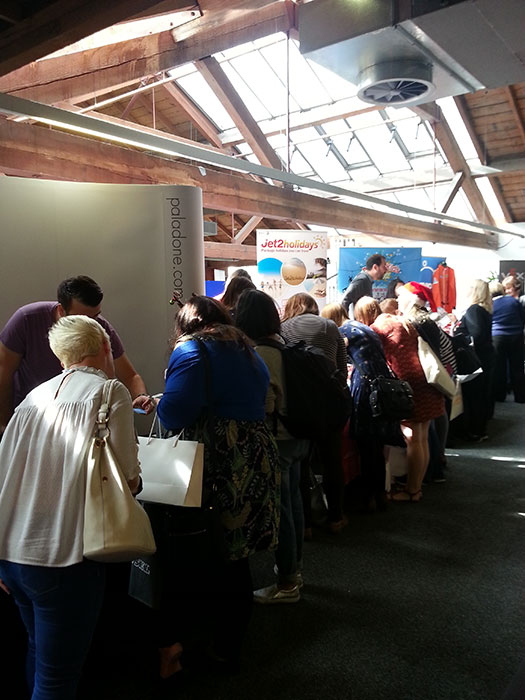 There were brands, this is another part I love. Blogging events are such a great way to find new brands. I was familiar with a couple of them, but I didn't know all their range.

I did mention the wine, provided of Lidl.
After the raffle and the last speaker, Laura organized a lovely song, called 12 days of Christmas, inspired by the event and it was sung by bloggers. It was fab.

This time we had 2 goodie bags, filled with all these amazing products.
As last time, I picked a few to talk about in this post, I will mention others on social media (Twitter & Instagram) and I might do a giveaway too.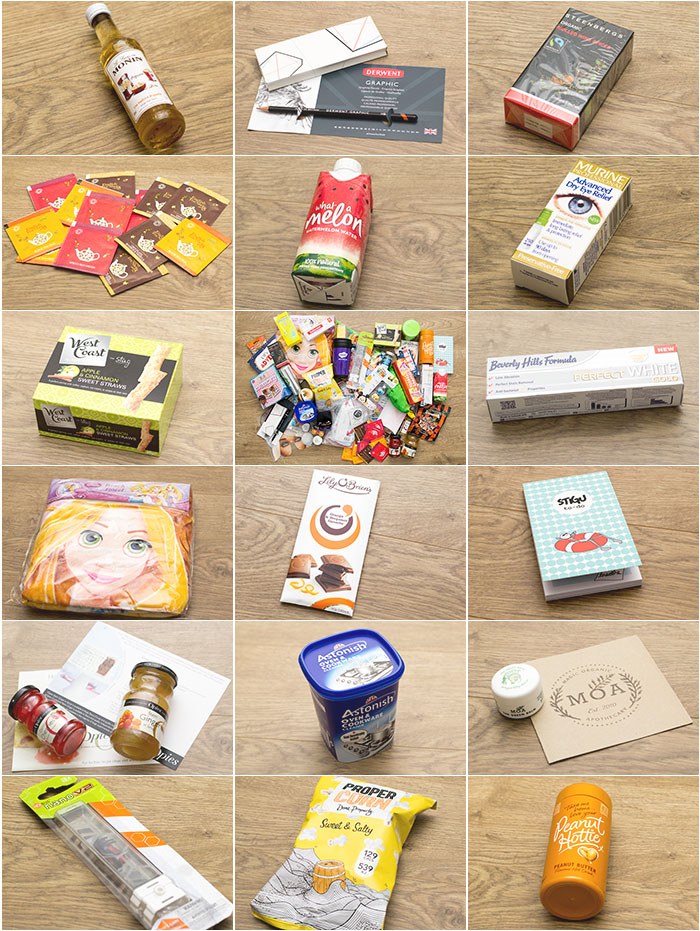 From up left to right. Monin syrup for coffee/cocktails with Popcorn flavour; Derwent pens (made in Britain); Organic Mulled Wine Spices – Steenbergs; tea from English Tea Shop; What a Melon watermelon water; Murine Dry eye relief; West coast apple&cinnamon sweet straws – Stag Bakery (made in Scotland); Perfect White Gold toothpaste – Beverly Hills Formula (made in Ireland); princess towel (I'm going to use it 😀 ); Lily O'Brien's Orange&Bergamot Ganache chocolate ; Stigu to-do list; Opies stem Ginger and Cocktail Cherries (made in England); Astonish oven&cookware cleaner (vegan, made in UK, cruelty-free); MOA The Green Balm (made in England); Hexbug robotic toy that hubby loves. The last two are Proper corn and Peanut hottie, I tried both before and they are really good, I like them.
Have you been to BlogOn?