Let me present you our neighbor. It appears uninvited but we like him very much and he is always welcome.
He never accepts something to eat and I tried to persuade him with all kinds of food, even special food for him. He talks endlessly. Yesterday he stood with me in the kitchen while I was cooking lasagne and talked a lot. In the end I think he was just blabbing.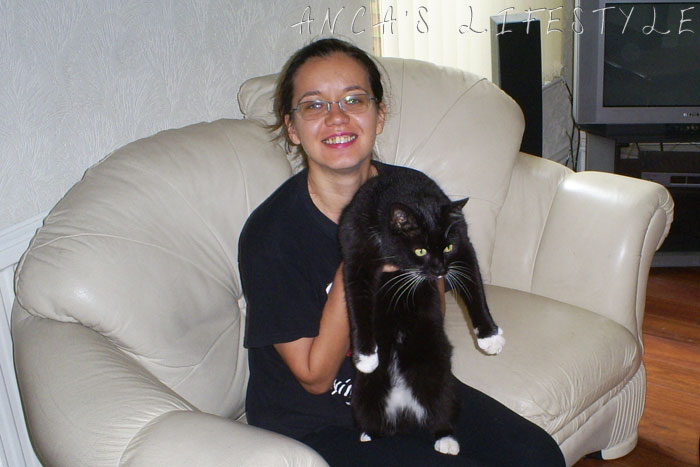 Festus likes him too, even if they didn't have the chance to talk. They admire themselves from a distance and that's all. Luckily they didn't meet when Festus was in the back yard with his dad, taking a bath.