We've been to Liverpool Cathedral a few times, but this was the 1st time when we've taken the tour and went on the tower too.
It was exciting visiting the Tower. There are 2 lifts and 108 stairs thru the bell chamber. They don't seem too much, but the draft makes the trip a little uncomfortable, it's just a feeling as the stairs are 100% safe. On the top I saw I wasn't the only one unease by the climb. It's worth it.

The bell chamber is huge and it houses the highest and heaviest ringing peal of church bells in the world.

The view from the top was amazing, I could see up to Formby point and the welsh hills. Wirral seemed so small from there. It's such a joy too see familiar places from above. The ruined church on Bold street, St. George's Hall, Fort Perch Rock, Seacombe and the 3 Graces. The tower is higher than the wheel, but I had this in mind when we've been with the wheel.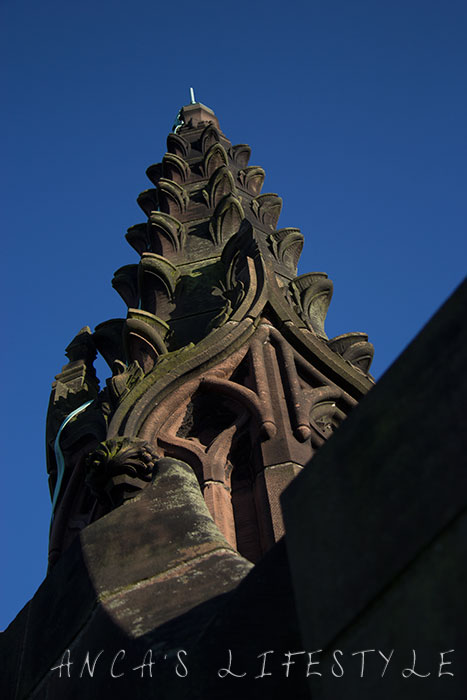 The Liverpool Metropolitan Cathedral, another very important landmark in Liverpool.

Here is the radio tower, with Formby point in the background.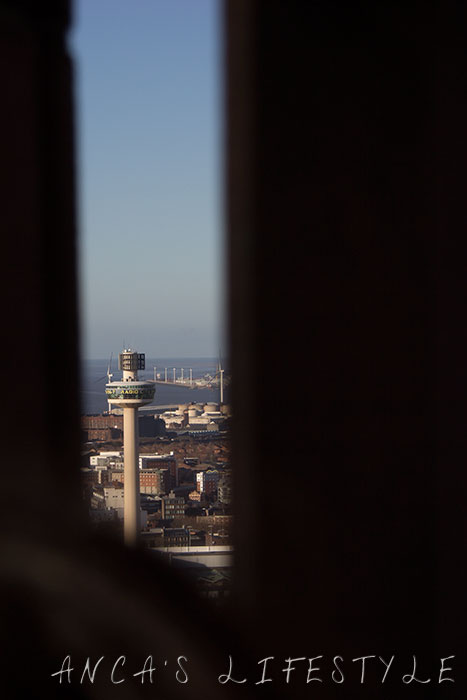 The ruined church, St Luke's Church, damaged in 1941. Now it's a memorial for those lost in the war.

St. George's Hall is visible and a part of World Museum. This building is one of my favourite in Liverpool.

The Formby point and the Crosby beach are both visible in this picture. The Blackpool tower can be barely seen, between 2 windmills, but considering the tower is 50 miles away (80 km), it's impressive nevertheless.

The three graces: Cunard building, The Liver building and Port of Liverpool building. Port of Liverpool is not very visible due to the new constructions. The Wirral seems so small between Mersey and the Irish sea.

Museum of Liverpool and Albert Docks. Seacombe and the Ferry terminal in the backoground.

Echo Arena and the wheel, next to Albert dock. In Wirral it's the huge ventilator shaft from Queen's tunnel.

The Welsh hills are far, but with such a nice weather we could see them clearly.

The furnaces are near Warrington, at ~15 miles away (24 km).

The tour was very interesting, even if we've took the tour while it was a sermon, so we couldn't see the high altar.
The commemorating plaque of Liverpool Cathedral's architect. He was the one who designed the very renowned phone booth.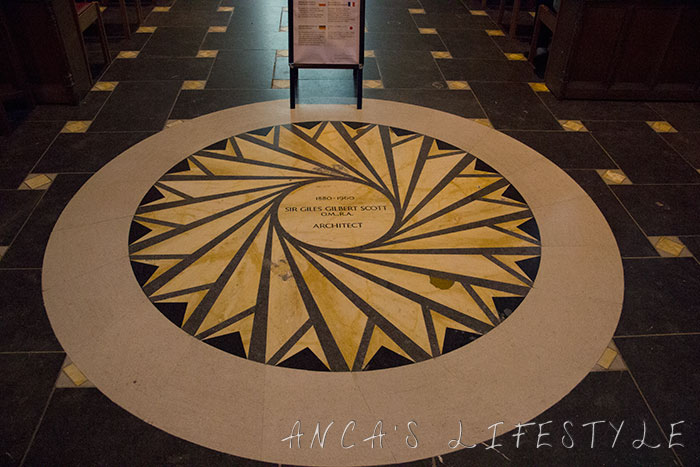 Lady chapel has a very interesting history. It was built as a trial for the architect, having only 20 years when he got the commission for the Cathedral and very little experience. But Scott was a visionary and the Cathedral is amazing.