My regulars surely have noticed that hubby and I take every single opportunity to cook something special for any food related celebrations. For this year I baked 3 pies, a Shepherd's Pie, an Apple pie and a disastrous Lemon Meringue pie.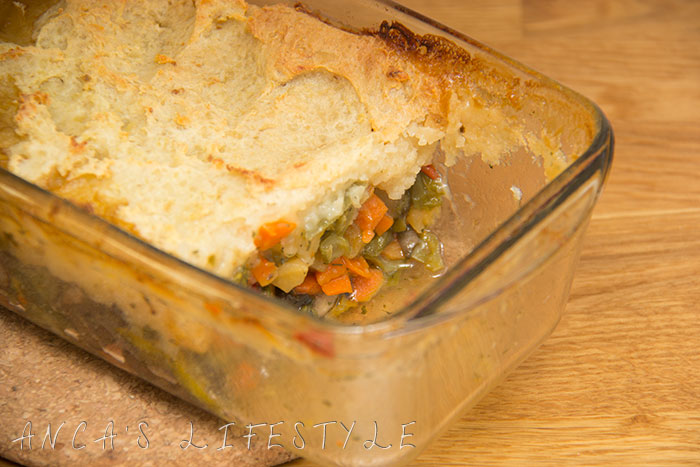 Vegan Shepherd's pie. Didn't plan to make it vegan, but I thought it's better like that and I was right. The taste was amazing.
The apple pie (recipe) it's quite traditional for us for the British Pie Week. I changed the old blog post because it's a newer and better version. I'm so proud of myself, it tastes great and the leaves are very cute and freehand.
The Lemon Meringue pie was a disaster. I cut the pastry too short and couldn't pour in all the filling (made some crapes with the rest) and I ran out of sugar for the meringue. But, now I can easily say that it's highly inadvisable to use icing sugar instead of caster sugar for meringue. I have to redeem myself with a perfect pie these days.