On our trip to London we've been to Jewel Tower, built 650 years ago to house the treasures and it was a part of the medieval Palace of Westminster. On the ground floor is the visitor centre and the tea rooms.

The Palace of Westminster looks so beautiful from the tower.

These old wooden posts were sustaining the Tower from sinking, now part of the exhibition. It's amazing how well preserved are, considering they are 650 years old. In 1963 they were replaced with concrete ones, more durable.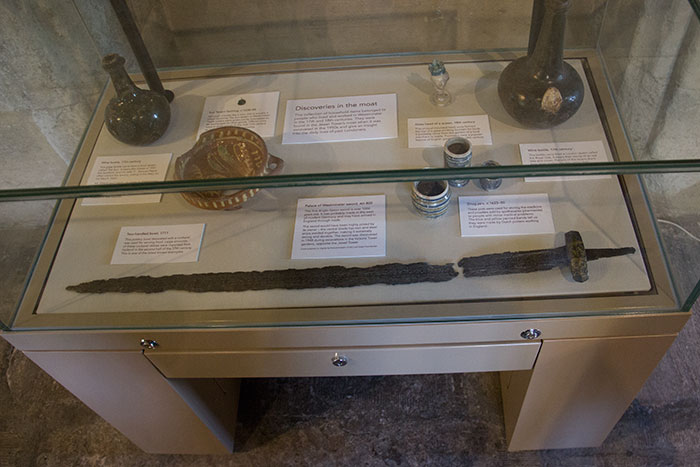 The display includes an Anglo-Saxon sword from the 800 AD. It's believed to be made in west Germany and it was discovered in 1948 during excavations in the Victoria Tower, opposite the Jewel Tower. The wine bottle on the right is from the 17th century, from the Royal Oak tavern.

Door from 1621.
The Jewel Tower is interesting to visit, I would say it's a must.
In the gift shop there were pieces of ceramics that were available to get for a small donation. I browsed through them and decided to get the green piece of ceramic. When I got it I was told a little bit of the history of the piece. It is really amazing how many details can be known from such a small piece of ceramic.
The funny thing is that I chose something that was used in kitchens, it seems so appropriate considering my passion for cooking.
It was made in the 1500s, most likely before that. So I own a piece of 15th or early 16th century history. It was a kitchen pot, without a lid, so it might have been used for porridge. It was made in London, with local clay, by a small boy, without the help of a pottery wheel. All this data was determined by the shape of the piece and that it was glazed on the inside. It's quite remarkable. I love having so many details about it, I didn't think that was possible before getting it.
Have you been to Jewel Tower?