This week we had a short holiday in London; 3 days of visiting, it was  bliss. This year we've been to London in May and February, but just for one day and we couldn't see a lot of things. Now we took advantage of the time we had to properly visit locations we've  seen for just half an hour before.
In a uncharacteristic way for me, I didn't make a plan with what we were going to see and I missed a museum that I would love to visit and could, with better organization. It will remain on my bucket list until next time. I hope we'll have another city break to London this year, but it depends on the time we have and I want to go on a camping trip in Cumbria or somewhere north also.
This week was the commemorative event for the 7/7 attacks. I was in the car, listening to the radio when it was the moment of silence. I thought I would like to see the memorial in Hyde Park, the 52 stainless steel pillars for the 52 innocent people killed in 4 bombing attacks in the underground.
I didn't understand how real the terrorism is before moving to UK. It doesn't make me avoid anything, I've used exactly the same routes as the ones in the bombing because that was the easiest way to get to where we wanted to go. I go to events that attract a lot of people and can also attract terrorists. I can't really describe how it makes it different, maybe a thought for the people who died crosses my mind or a thought that we should enjoy life more.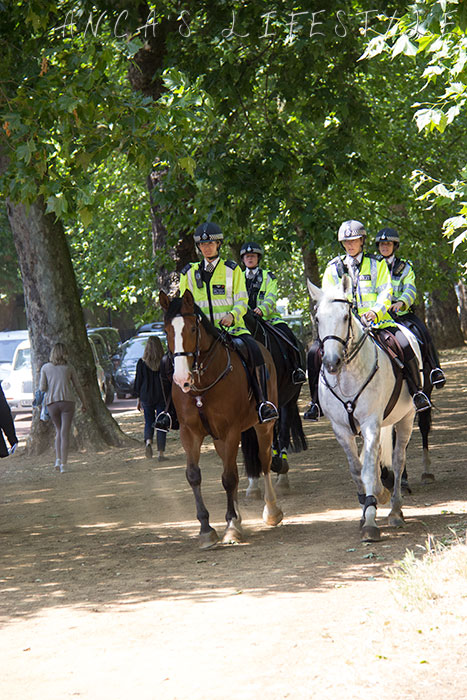 We used the tube Tuesday and Wednesday until the strike changed our plans. On Thursday we had to park near the centre and walk as I am not very keen on buses. We had a great few days and I can't wait to show you what we've seen. I'm going to make a post for every place we've visited and post them a few days apart.
I liked London, as I always do, but I would never want to live there as is so crowded and the traffic is horrible. Is great hubby is a very good driver and he avoided at least 3 collisions. Things like this make me appreciate more the fact that I'm working from home and I don't have to spend so much time on the way to work.