Having a dog with a very high prey-drive is challenging at times (with all the cats and squirrels and foxes). But at the same time, this makes him incredible amusing to watch while he is playing. More pictures and movies of him, here.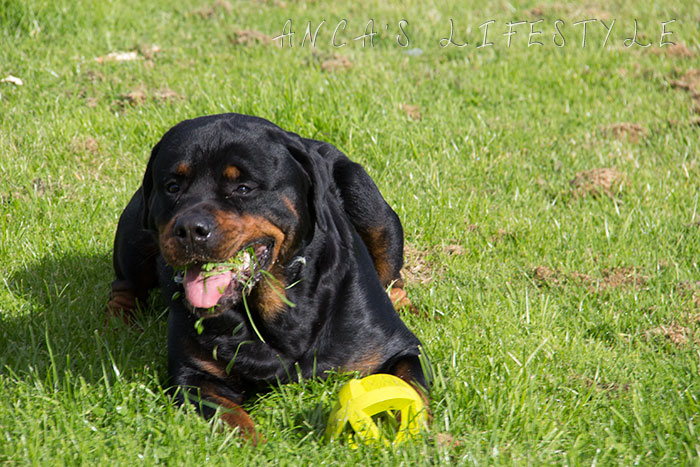 Having a "salad" as a snack after play. He actually eats some of the grass he is pulling out.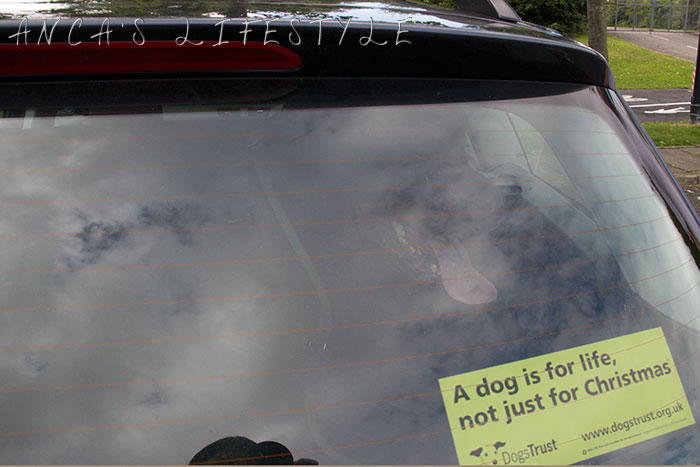 The sign from Dogs Trust is great and it also has a special meaning for me. We've got Festus 3 days before Christmas and hubby and I feel he is ours for life.