Battersea Power Station opened earlier this month and we've been there on the first weekend. It is a fantastic place. I loved the architecture and how beautifully it was preserved. It's a commercial place, with plenty of shops and restaurants, but also a small museum showcasing the history of the building. Many features were preserved and that makes it so special. It's in central London, zone 1, within a few minutes from the tube station, so very easy to reach too.
How gorgeous is this escalator with its glass side panels? I just loved the nod to the industrial heritage of the building, through incorporating aspects such as this one.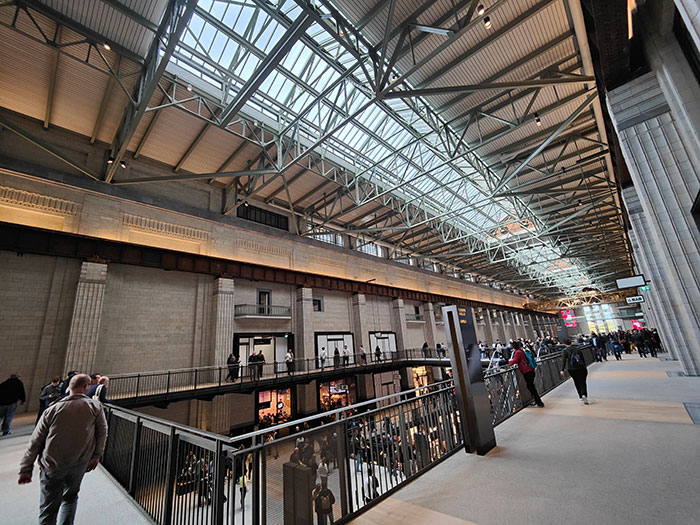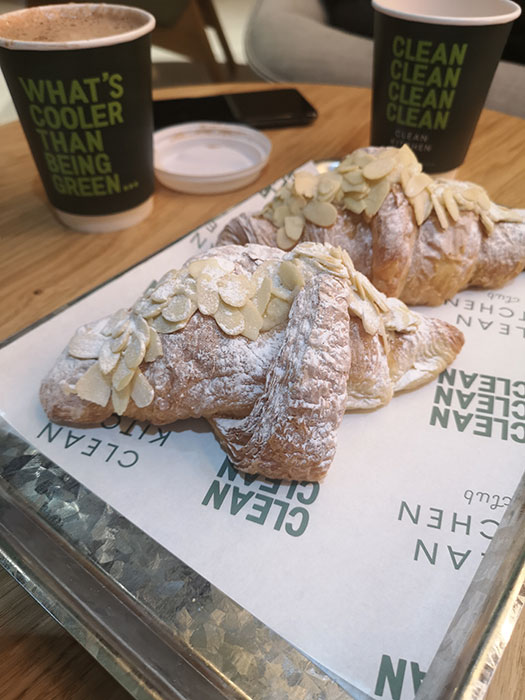 There is a 100% vegan place in Battersea Power Station, Clean Kitchen. It's a place that serves these amazing almonds croissants, but also smoothies, burgers, and healthy bowls. This is a chain with a few places in London.
Soon more shops will open, besides the well known brands that are already there. A new lift which takes visitors to level 109 will open too, as a tourist attraction. A cinema is due to open in the next few months or so, which surely makes this place as a fantastic option for a day out. Children can play in the outdoor space designed for them. The children's play ground looks lovely too. I didn't take any pictures because there were children playing, but it was so nice.
If you are in London and want a day out, don't miss this place. It's incredible what can be achieved with an old building, giving it a new life while respecting its beauty and its history. We are going to go there again, that is for sure.