CuppaPug is a lovely pug cafe in London. They are getting booked fast and they allow only 12 people at a time, so make sure you are booking way in advance if you want to visit them. The dogs are so cute and the staff is great. I highly recommend them.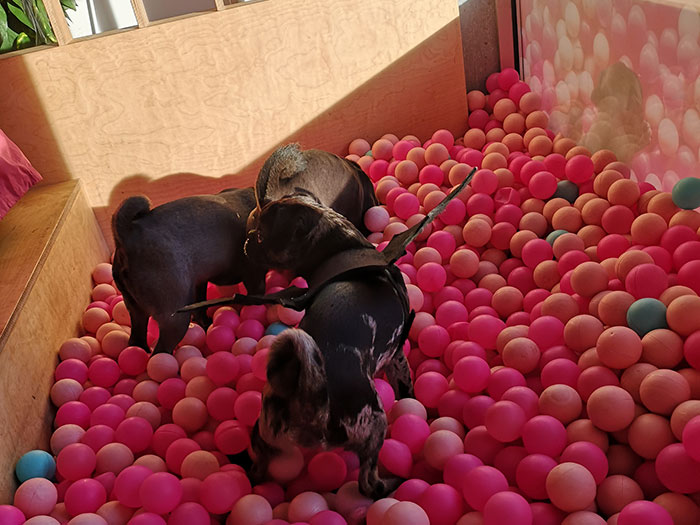 We bought strawberries from them, as treats. That was great! There are 2 other types of treats for them. Also, when we got in, we were handed 2 pieces of carrots for the dogs. It makes interacting with them easier.
The dogs are happy and eager to interact with the humans visiting the cafe.
There is a fix fee of £15 per person per hour, which covers the needs of the dogs. We got some drinks, they also had cake, but we were too busy with the dogs to eat. Also, the treats for the dogs are £2.50, which is really great. We wanted to get more than 1 pot of strawberries for them, but so many people wanted to do the same that we ran out of time.
They also have fun T-shirts, pink, with the pugs. My husband got one and I will get one next time we are going there. I absolutely love this place!