I'm very found of birds of prey. Two years ago I hold for the first time an owl, a tawny owl… Pippin. This year I had the pleasure to hold that same bird!! I must admit I didn't recognize it, but when the owner told me his name I knew it was the same owl.
So, here it is Pippin after 2 years:
He was hunting right now, but he is too lazy to be bothered to actually fly away. It was funny nevertheless.
He is 2.5 years old, halfway thru his life in the wild. But, at the centre, he will probably reach 15! I love that.
Isn't he extremely cute? Love the face and big eyes. Also, he has a very important job, going with his owners to special schools, so kids can see and interact with the native birds.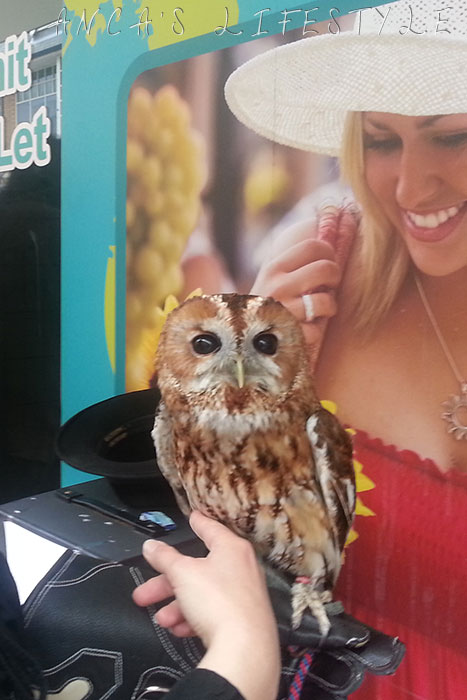 The big owl is an Indian breed, I can't remember the name. She is 9 and can live up to 50 in captivity, much more than in the wild.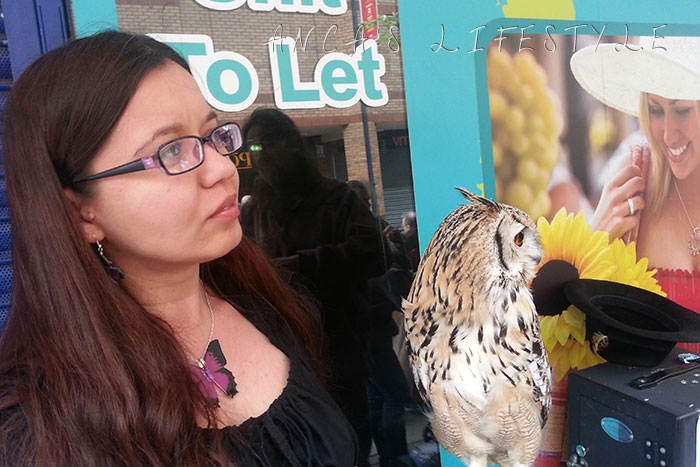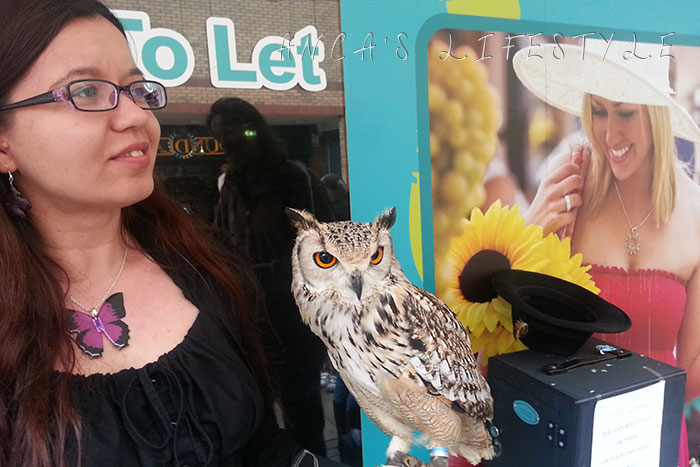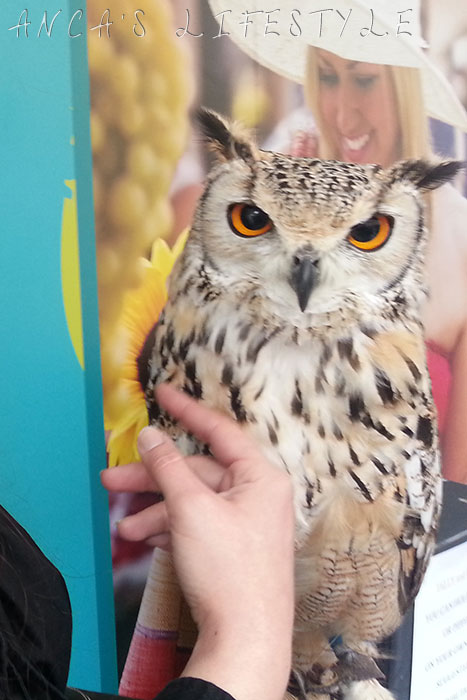 I just have to stop and look at them every time they are in the city center. Just love them. Very soon we'll visit a falconry centre that's quite close to us (30 minutes drive is close 😀 ). One center has vultures, my favourite birds of prey, can't wait.