The Queen celebrates 60 years as Monarch in 2012.
Her Majesty The Queen and The Duke of Edinburgh visited Liverpool today as part of the Diamond Jubilee tour.
I was so excited when I've read the news that they will come here as part of their tour. I'm a monarchist and I was upset I missed her visit last year, at the opening of the Museum of Liverpool.
Here is the Duckmarine, ready for the Queen. We arrived in front of the Maritime Museum and went on Pier Head.
I was very eager to see the Queen and, fortunately, I managed to find a spot near the fencing.
After the car passed by us, we ran on Albert Dock and we were lucky to find another spot in the front.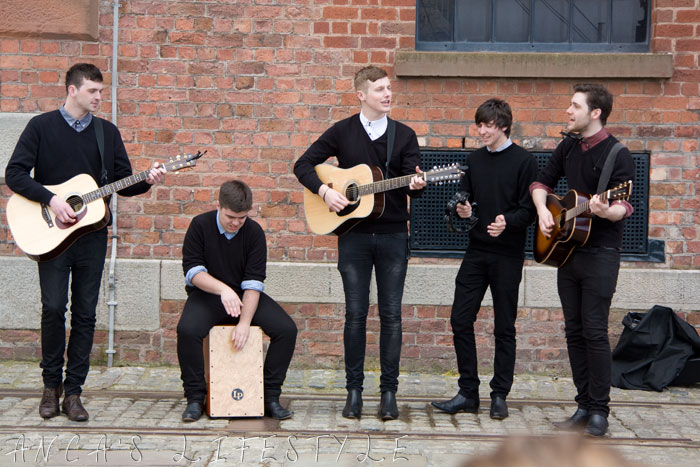 The Hummingbirds