Natural History Museum is a must for everyone travelling to London. This was my first visit when I was able to see everything and read details. I've been there before, but in a hurry as I didn't have a lot of time.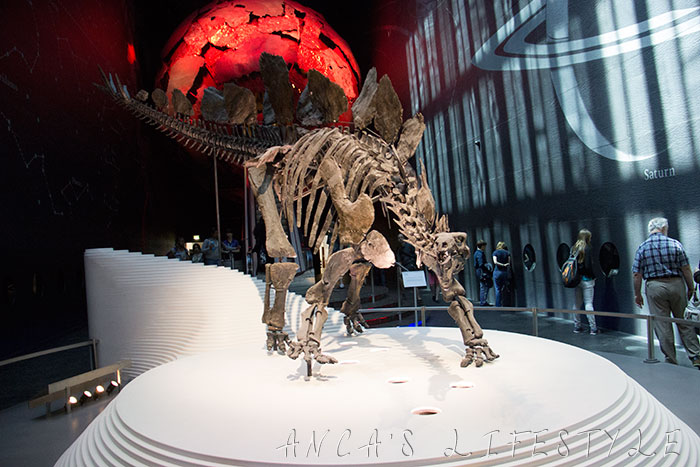 We got in the side entrance and we've started with the section on Earth.

I can only imagine how the stairs look like for a small kid, it's surely something to remember.

In the Earth section I could touch a piece of real lava. It was the first time and all the displays about earthquakes are interesting.

This is a replica of a shop in Japan and it moves as it did during an earthquake. It brought back some unpleasant memories from my childhood during an earthquake. It is realistic.

This is a very soft mineral that can be melted at candle light and it was used as eye makeup in ancient Egypt and Greece. In case you are wondering, this metal is poisonous.

These crystals are naturally formed like this, even though it looks like they are man made with the straight edges.

Gemstones, lots of them, all beautiful. That is an exhibit I would love to see again.

On our way to the dinosaurs.

The dinosaurs section is amazing, there are lots of dinosaurs. They look so impressive with their shadow projected on the back wall.

This is a part of chest and arm of a dinosaur and his skin fossilized too, with folds and wrinkles. It's amazing.
On our way to the exit we've passed by the iconic dinosaur in the lobby.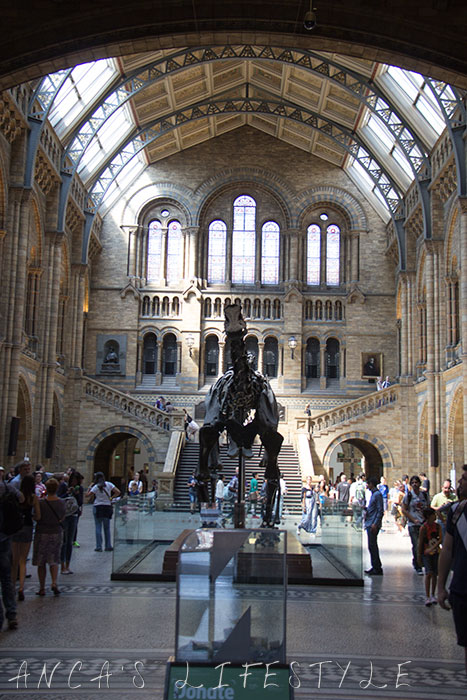 Have you been to the Natural History Museum?