If you are wondering what to do for Mother's Day or how to surprise her, then you might be inspired by my suggestions. Last evening, my friend Rebecca and I went to Metquarter* for a very special evening. We've met up about an hour and a half before our appointment. We went for a stroll in the city centre, then went to Metquater where we've enjoyed a coffee/tea and a chat, before going to Urban Calm for our appointments.
Urban Calm is a lovely SPA at Metquarter, the staff there are friendly and nice. They offer all kinds of treatments, massages, facials, manicure, pedicure, lashes, and, of course, they also have special treatments for men.
We both had a very relaxing time and I would gladly book another massage with them. We had back, neck, and shoulder massage. It was relaxing and the masseur asked me about pressure, making sure I was comfortable and happy with the treatment. I did enjoy it a lot. As I said, I'm going to book with them soon.
Remember my post about Everyman Cinema? It's a fantastic cinema, I love it. This is the third time I'm going to see a movie there and it's amazing. The sofas are so comfortable and I love that the staff bring us food at the tables. It's such a wonderful experience, much better than a standard cinema if you ask me.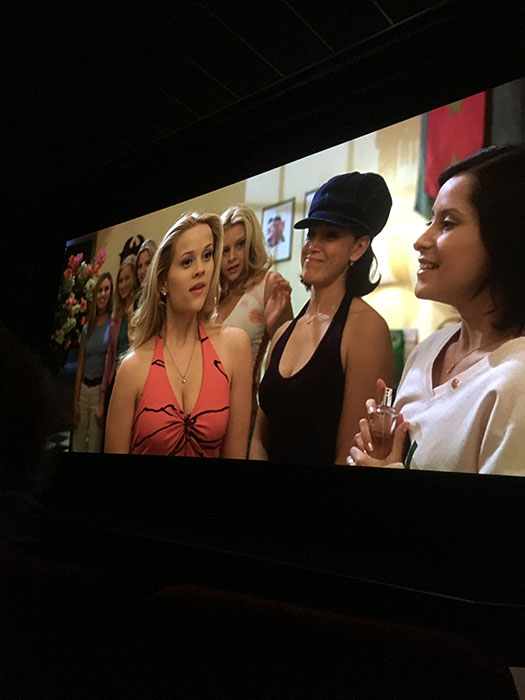 We saw Legally blonde last evening. An old movie, but so appropriate for a celebration like Mother's Day. It's a fun, lovely movie, and the dog is so cute. Of course, there are plenty of options to choose from when it comes to movies.
A SPA treatment or two and a movie after that sounds like the perfect way to spend a day out with your mother or friend. Metquarter is great also for shopping, and, of course, for having a nice little treat like cake at Patisserie Valerie or Costa.
*We were invited to Urban Calm and Everyman Cinema. All opinions and pictures are my own.