It's a Romanian tradition which celebrates the arrival of Spring, hence the date: 1st March. The tradition dictates that men should give women a charm with a special white & red ribbon. As it's impossible to find martisoare (this is the name of the charms), I thought I'm not going to receive anything this Spring. A few years ago I've got a gift, a lovely necklace that I love. But it's not like the traditional one, just a small charm.
Hubby surprised me today with a Martisor and a card he made for me himself. The charm is a small anvil from Gretna Green we've received at a wedding fair that I forgot as I was too busy trying on dresses. It's meaningful too, we been to Gretna Green for our anniversary last year. I love it.
He made the ribbon from strings of cotton and the special card, all by himself. He took advantage that yesterday I was at a blogger event (I'll blog about it next week, it was great!) and he did all this. I was delighted when I saw the card with the charm.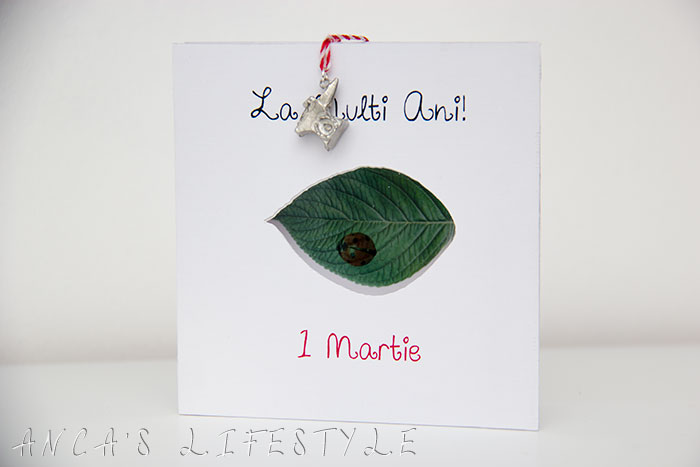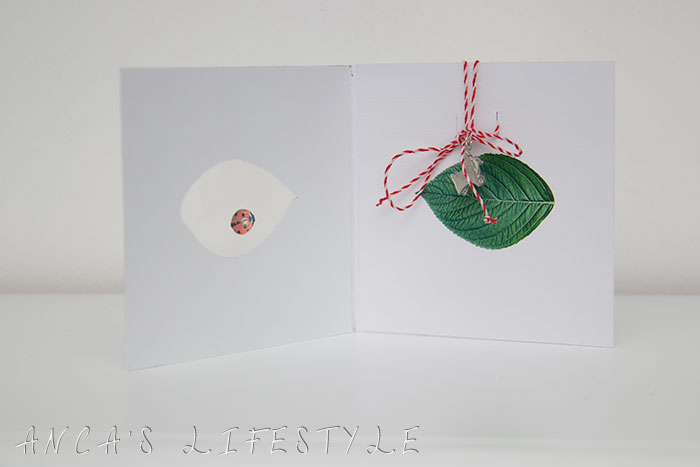 The charm should be worn, like I do, with a safety pin.