Gunwalloe is a lovely place on the Cornish coast, boasting dunes, beaches, and a medieval church. The place is lovely. It was gorgeous on a warm but not very sunny October day, I can only imagine how wonderful it must be on a very warm and sunny June/July day.
This is a stunning place to visit on its own. There is a coastal path near a golf course and the views are beautiful. It's worth the trip only to embrace the beauty of nature.
The fact that is a filming location for Poldark makes it even more special though. Gunwalloe was where the dramatic wreck scene was filmed, near Church cove. Exactly where I took this picture. It was a very appropriate location for filming that bit, as nearby there were lots of shipwrecks.
Another cove, nearby, is called Dollar Cove, after a Spanish ship. It was wrecked in 1669 and it lost all the silver dollars. Some people say that coins wash up on the beach even today. I didn't find any this time.
The beach looks wonderful, but it doesn't feel like a very hospitable place. Even so, people used to live here from prehistoric times.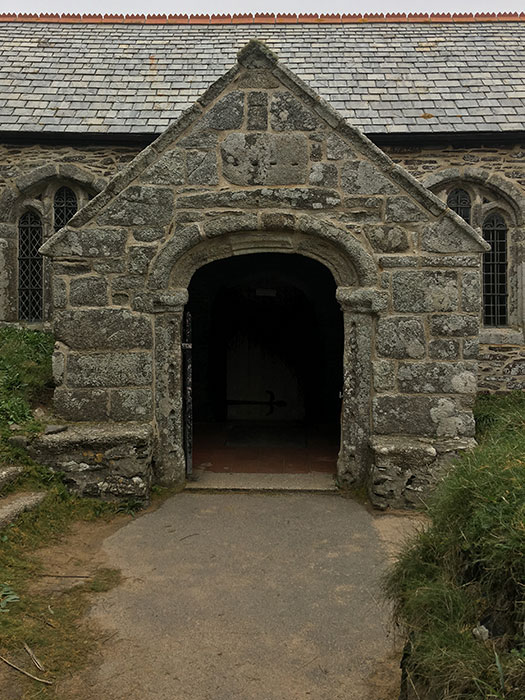 St Winwaloe Church, also known as Gunwalloe Church Cove, is one of the oldest churches in Cornwall. It is named Church of the Storms when it was originally founded by the Breton missionary Winwaloe. The present day church dates back to the 14th century, built a hundred years or so after the first one. It is amazing that it still stands, considering the less than friendly weather, near the ocean.
The church is beautiful, such an important historical place. It has on display a letter from King Charles I, dating back to 1643.
Gunwalloe is near Helston, Cornwall, TR12 7QE. There is a pay&display car park, but is free for members. One just needs to scan their membership card to get a free car park ticket to display.
Have you been to Gunwalloe?