A couple of days ago it was Festus's 11th Birthday. I'll share lots of pictures from the day, so I hope that you'll enjoy them.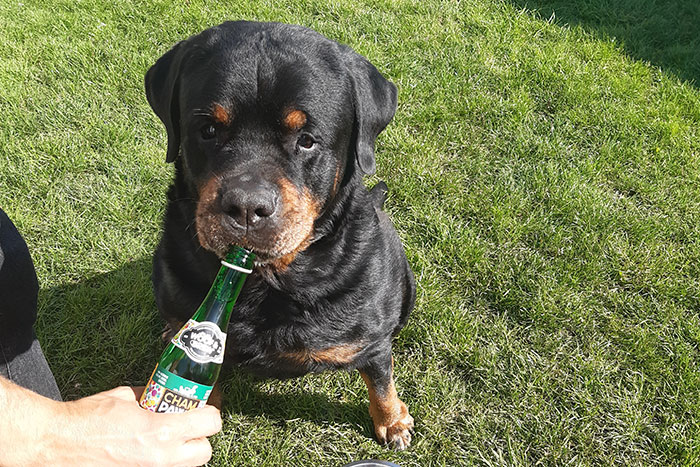 He was very curious how his bottle of ChamPaws is.
Didn't like the taste, but loved the bottle.
He loves Champagne bottles. I shared a short clip with him getting excited by popping a cork. I have to admit that I'm more keen on Champagne/Prosecco because of his excitement too.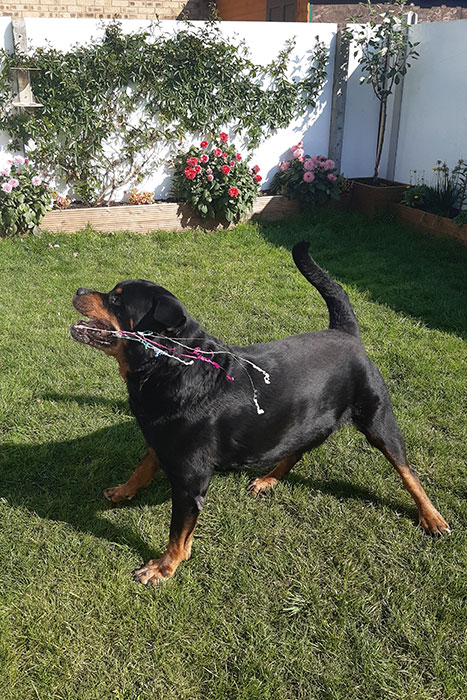 We also had some party poppers for an extra bang.
We all enjoyed a carrot cake. His was sugar free, our wasn't. Both decorated with herbs from the garden. For his cake I used mint because he loves mint. For ours I used hyssop and edible pansies.
More sparks on his cake, of course. He loves sparks.
Carrot cake is his favourite, so there is no surprise that he enjoyed it so much.
and…. behind the scenes….
The magpie had a little drink too. Festus is not bothered by birds, due to my persistence when he was a puppy to be relaxed around birds, using plenty of patience and treats.