I've been a vegetarian for almost 10 years, and I know how puzzling can be for others to cater for a vegetarian. So, I've made a short list of Vegetarian Christmas Ideas, if you are struggling with what to do for your veggie guests. All the recipes I talk about are on my food blog CookStyle. I've talked about my menus for Christmas 2016 and Christmas 2015.
There are 9 meal ideas. Some can be made as a starter or as a main. Besides all these savoury ideas, most vegetarians (if not all) like a good dessert too. Most desserts are vegetarian anyway. The ones that aren't use red food colouring and/or gelatin. There are options when it comes to both colouring and gelatin. If you are buying have a look on the package to see if it's suitable.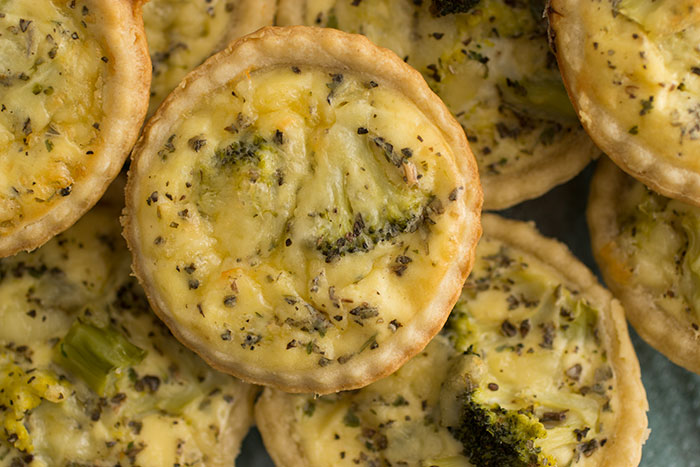 1. Broccoli Mini Quiche
I made these for a volunteer party and they were great, everybody loved them. As mini quiche, they are great as a starter, if made in a bigger tin, the quiche is a lovely main. If you don't have time to make everything from scratch, get ready made dough that you can freeze. It will take 30 minutes to defrost and you can do that while you are making the filling.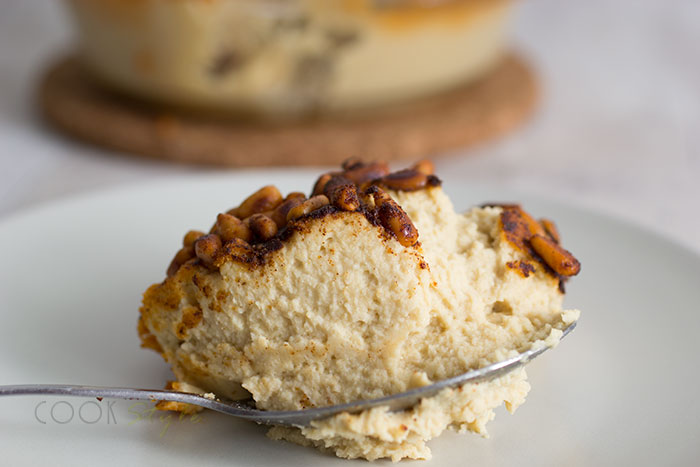 2. Baked Houmous
If you love houmous, you will love baked houmous. I made it from scratch, but you can use shop-bought houmous too. It's again an easy idea that it might be a hit with all guests, not only the vegetarian ones. It's something really different, but that everybody knows about.
3. Mushroom Stroganoff and Polenta chips
Mushroom Stroganoff can be made really fast. I love making it with fresh mushrooms, but if you don't have any, canned or frozen mushrooms are just as good. Add the spices you like, some mustard, sour cream on top of the veggies and leave to cook for a few minutes. It's delicious.
4. Cheesy stuffed mushrooms
Another mushroom recipe, lovely and fast to make. Just pop some cheese on the mushrooms and bake them.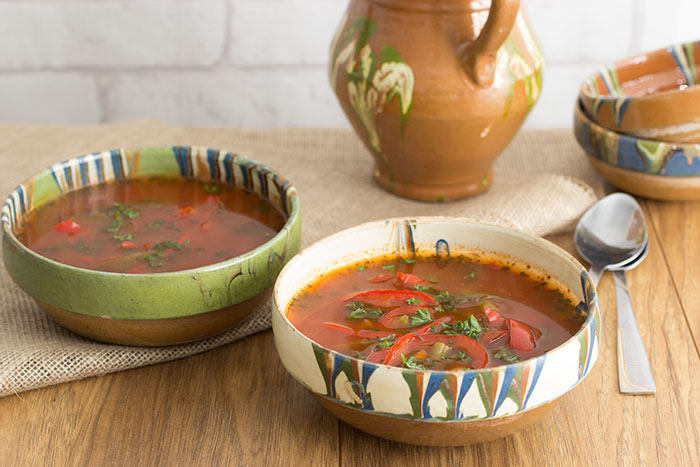 5. Pepper soup
I picked Pepper soup, but any kind of soup is great. It's refreshing and light after other more fatty dishes. I make soup each Christmas because it's good for us and delicious too.
6. Leek and Potatoes Pie
A pie is an obvious idea for Christmas. For this pie I've used hot water crust pastry. If you want to use this kind of pastry is a great idea, because it's easier to work with. Also, if you change the butter with oil, it can be made vegan. A hearty dish that vegetarians will love.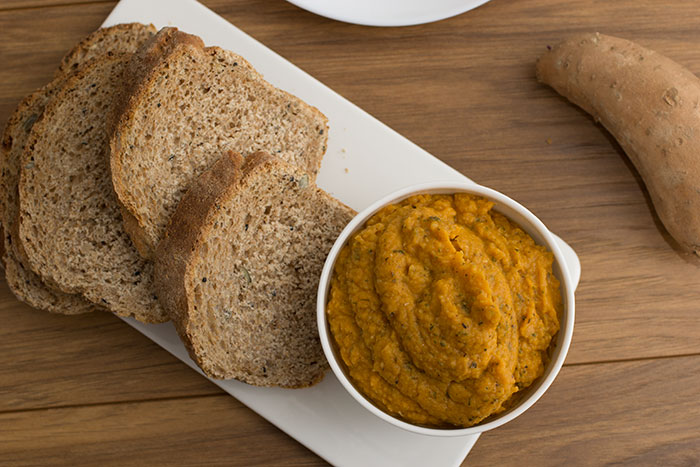 7. Sweet Potato and Lentil Pate
A pate is a lovely starter, with sweet potato and lentils is really healthy too. Again, you can use the spices you like and it will turn out just as you like it.
8. Mushroom salad
This is a traditional starter recipe in Romania. It's made of mushrooms with mayonnaise and spices. It's lovely and rich, perfect for a special Christmas dinner.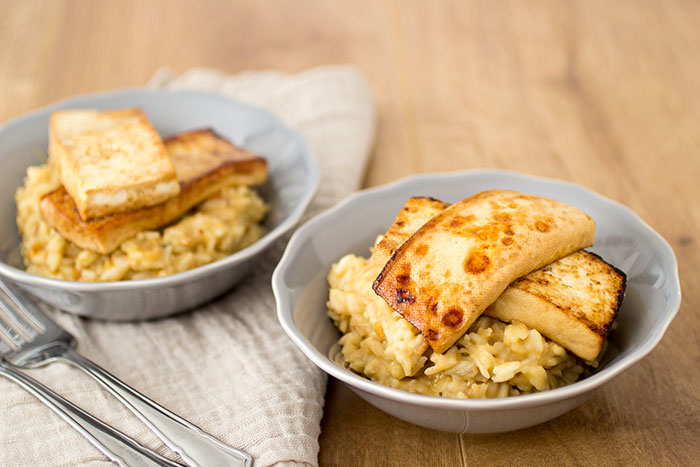 9. Vegan peanut butter risotto
A risotto can be delicious. I especially loved this vegan risotto with peanut butter. Using an unusual combination will make your guests feel special. The dish is ready in less than 30 minutes, so you can make it even with a short notice.
Do you have vegetarian guests this Christmas? What do you want to prepare for them?