It was a bit tricky to get to the East Pool Mine, as they share a car park with a supermarket and we thought the GPS made a mistake in getting us there. It wouldn't have been the first time it did that, eg. making us go to someone's house or in a car park instead of the place we've picked. Anyway, this time was right.
After getting there, the lady that checked our membership cards asked if we would like to join a tour. Of course we did. I'm very keen on guided tours, as I always find out more than just having a look around. For the tour it was only us and another couple from Germany. It is always lovely to have only a few persons in the group, as I can ask as many questions as I like.
Until 1784 it was a copper mine, re-opened in 1834 under the name 'East Pool'. The impressive engine you can see at the mine was needed to pump out the water pouring in.
This is what the miners used to go in and out of the mine.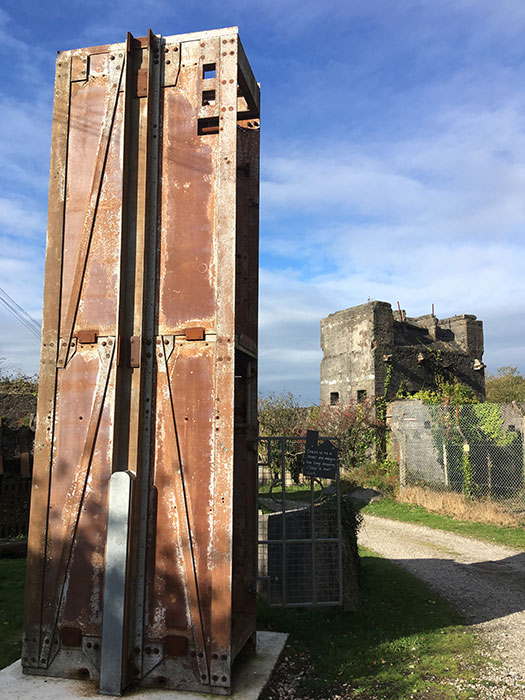 This engine is housed in Taylor's Engine House​. The pumping engine is the third largest ever made. It ran 24 hours a day when it was in use, pumping 2.95 million litres of water every day. I've seen one working in another mine and I'm going to blog about that later. This pumping engine was made in 1892 by Harvey & Co Limited Hayle. It might work.
This used to be the boiler house for Taylor's pumping engine. There were 5 Cornish boilers for steam.
East Pool Mine is now closed for the Winter. It will re-open on 19th March 2019. If you fancy visiting it next year, it is in Pool, near Redruth, Cornwall, TR15 3NP. The car park is free, in the end side of the car park for the Morrisons superstore. The prices are £8.10 for adults, free for members.