Yesterday we went to Knowsley safari park. It was AMAZING!!!!
The park was opened in 1970 by the Earl of Derby. It was the first in north of England. Many of the animals from the park are bred here, like elephants, lions, rhino, baboons, deers and the smaller animals too.
Prepare for a long post and 60 pictures! I got the Knowsley booklet for just £2, so I know what animals we saw in the park.
The safari starts with Pere David's deers and fallow deers, the smaller ones. I must admit I had no idea deers can be so big. We also saw buffalos, they were pretty far from us.
This deers are extinct from the wild, but luckily the Duke of Bedford saved the species by getting almost all the remaining deers and starting his own breeding program in his park.
I loved the lions, hubby too. We started the first round of safari at 10.30 and we've caught them at feeding time. Panthera leo, the lions from Knowsley are on the vulnerable list due to the rise of agriculture and hunting. The asian lion has only 320 lions remaining in the wild.
The cubs are so sweet and cute.
This time we saw the lion moving. On our 2nd round the lion was sleeping and didn't move a muscle even if a lioness tried to make him play.
On our 2nd round it was so crowded, even if we went on a Tuesday!
As I said earlier, the lion was very sleepy. I took this picture after the lioness tried to play with him. From the fact sheets I've learned that lions sleep 20 hours a day.
Such an emotional picture. The lioness was watching how the cub was playing with the other cubs. It was lovely to see her maternal instinct.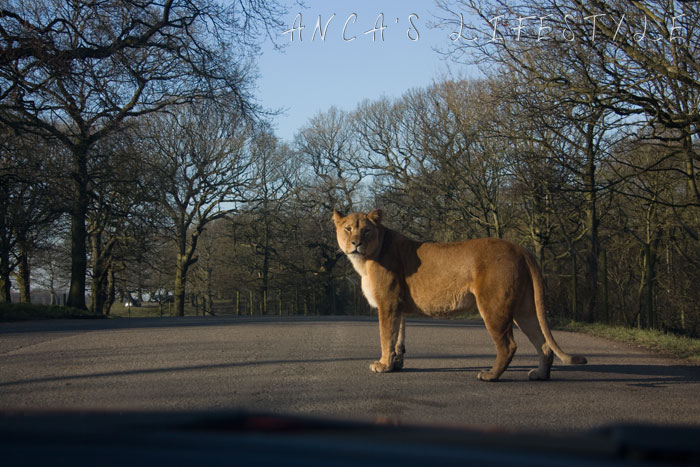 The cub has decided to stay and admire the cars near our wheel. I had the impulse to get out of the car and kiss him on the head, but the lioness wouldn't like that.
Emu, looking very funny. He was moving very slowly when we saw him, but he can run at up to 48km/h.
Other deers. They have a very large space, maybe more than they actually need. Because of this, I think a safari park is so much better than a Zoo.
Antelope, originally from Zimbabwe but bred in UK. Unfortunately their status is vulnerable.
Is true they can damage the car. A car in front of us had the windshield wiper broken. Also I saw how they can open the car.
All the baboons, more than 120, are bred at Knowsley. In the booklet there are so many interesting things about their behavior and social hierarchy.
Very playful little creatures. At first I was upset we had no monkeys on our car… but that changed when a bunch of monkey-teens found our car to be a perfect playground. At one point we had 4 monkeys on the front of the car, 4 in the back and a few on top. I'm sure it was very funny to look at the car from outside.
We were a "monkey-taxi" as well, getting them from the entrance to the middle of their habitat. They were used to being transported and they had a perfect balance.
Here is the Eland, the largest antelope.
This camel was so cute. He was looking at every car to see if he can get some food.
We didn't have food, it's against park regulations.
White rhino mum and kid. The dad was much bigger. I really love this picture and I saw when the mum gets near her kid, very cute moment. I've read they are able to run with 50km/h, very impressive considering their size.
The african elephants have a huge enclosure and all of them are bred in UK. Sadly, due to the demand of ivory, in 70's and 80's the population of elephants was reduced from 3 millions to 1 million.
The giraffes were very cute with their long neck and funny face.
There were a few very beautiful peacocks in the park.
This one was scared by a kid and he had to show off his tail.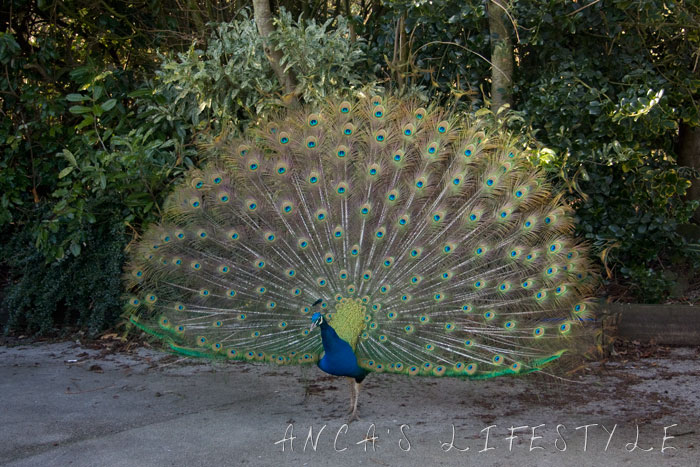 Warthog, a type of pig with a big head. I found them very cute.
A small monkey, common marmoset, that seemed scared of us.
The lovely meerkats, cute, funny and very talkative.
The bug house is small, but we saw a few interesting species, like gecko, a small crocodile, tarantula toads and lizards.
The sea lion show is a must see, also. The sea lions are eager to work and they know a few tricks. We had some laughs at the show.
Oriental short-clawed otters, a vulnerable species due to illegal hunting.
There is another display, a bat forest, but we weren't allow to take pictures inside. I love bats and the bats were flying around us, what can be more great than that?!
Birds of prey…I love them! I had the opportunity to hold an owl, Pippin and it was amazing. This is a barn owl, similar to Pippin.
This is an American vulture, a small one. The guide told us very interesting facts about vultures. For example, a lower population of vultures means more diseases because they eat dead animals and their immune system is so good that they actually can eat a dead animal with rabies without harming themselves. So, fewer vultures means the dead animals with rabies (or other terrible diseases) are left on the ground and that leads to other animals or humans getting it.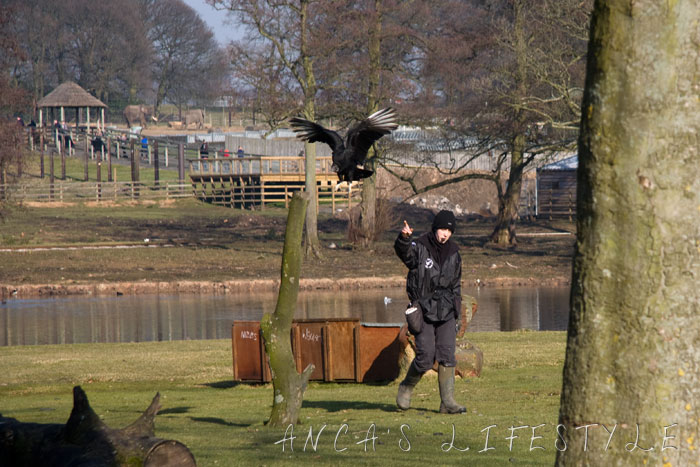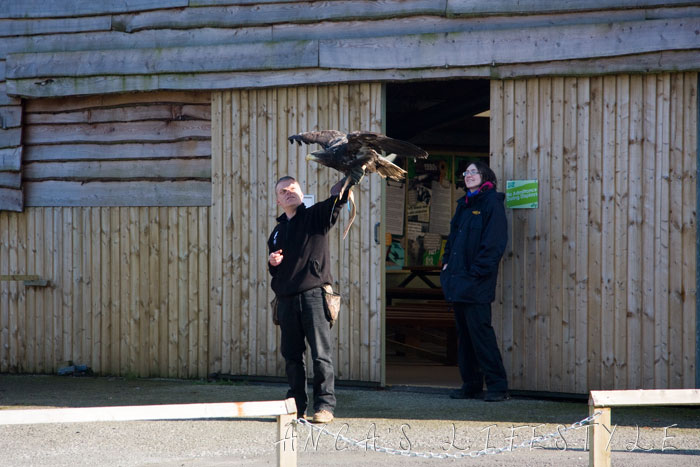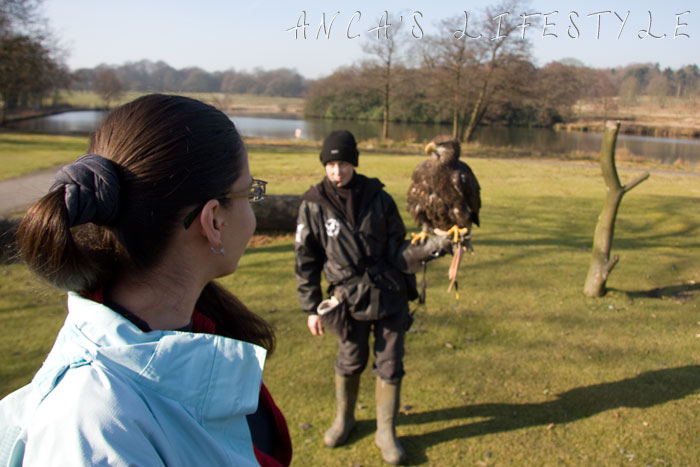 It was a great experience and, for me, much better than a normal safari in Africa because here the animals are protected and have no predators and they aren't hunted. The enclosures are huge, the food is great and they benefit from medical attention if it's necessary.
I will go back to visit them, it was such a joy to see all this animals in a natural environment.