It's time for a round-up and look back of my 2021 goals before setting (very similar ones) for 2022. Overall I'm pleased with what I did, even if I didn't complete all of them.
Goals for 2021: Blogs
1. Post regularly. My goal is to post all book reviews on Coffee&Books, which I did, but 2 of them were published this year. I hope I can publish 50 recipes on CookStyle, new or old recipes which I will veganize, I managed to do only 33. It's hard mainly because I have a few hundred recipes on the blog. But I will keep adding more recipes as I have time to make them, starting from next week. Lastly, I wanted to publish a post on ancaslifestyle once or twice each week, so about 75 posts, but I posted 96.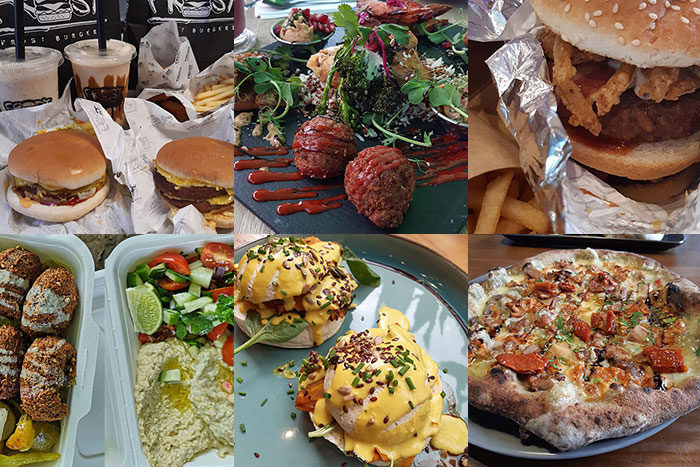 2. Vegan or Vegetarian restaurants, every other month. I had the target for 6 new restaurant reviews this year, new ones or ones I've been to before. I posted all 6 and have a few more for this year to share.
1. Frost Burgers, Liverpool
2. Indigo Greens, Liverpool
3. Planet Vegan, Liverpool
4. Gannoush, Liverpool
5. The Vibe Café, Liverpool
6. Purezza, Manchester
3. Vegan reviews.I subscribed to the Vegan Kind Lifestyle box for the whole year and I renewed the subscription for this year too. The beauty box I stopped because I have too many cosmetics.
4. Style & Beauty. With less chances of going out this year, my aim is 6 style and beauty posts. I did only 3. I just bought the 3rd CBD cream, so it's a bit obvious why I can't do more, as I'm using the same ones over and over again.
1. CBD Replenishing Moisture Cream
2. Masks (face coverings)
3. Sukin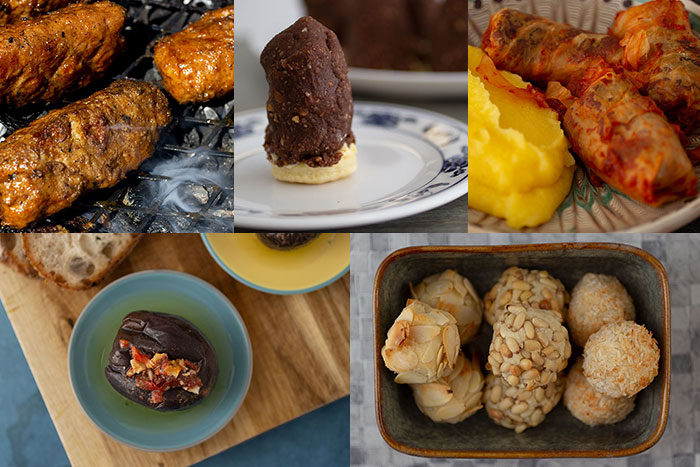 5. Taste the World. I aimed for 6 new recipes for Taste the World. I did 5 and I have ingredients for another one, but didn't make it, so I will keep it for this year. I loved all 5 recipes and I made Penellets twice after sharing the recipe, these are amazing.
1. Mici – Romanian BBQ "meatballs"
2. Vosí hnízda – Czech filled biscuits
3. Sarmale – Romanian stuffed cabbage in brine
4. Syria – Makdous, stuffed aubergines in oil
5. Andorra – Panellets, marzipan biscuits with mashed potatoes
6. Read the World. My aim was for 6 new countries for Read the World, a challenge started in 2021. I did all 6 and, what's pretty impressive is that one of them I read it in Italian, the one about Schumacher. I'm very happy indeed.
1. Denmark – The Little Book of LYKKE by Meik Wiking
2. Italy – Michael Schumacher by Pino Allievi
3. Japan – Flora Japonica by Masumi Yamanaka
4. France – Papillon by Henri Charrière
5. Zambia – Dead Aid by Dambisa Moyo
6. Turkey – Snow by Orhan Pamuk
7. Reviews. 9 reviews were the target for this year. I managed to do all 9, of which 5 were in London.
1. Ecoegg Laundry Egg
2. Comrade Detective
3. Coffees of the World Gift Set
4. Treetop Adventure Manchester
5. TeamSport Karting
6. Lady Dinah's Cat Emporium
7. London Waterbus Trip
8. Emirates Air Line cable car
9. Palace of Stardust
Goals for 2021: Personal
1. Exercise regularly. I will double the amount of workouts I plan to do this year, to 100. I did only 78, but that means more than once a week, on average, so I'm happy. Hopefully I will do more this year.
2. Sew. Nope, nothing.
3. Make 5 from 40 before 40 list. It's a standard goal for me, to do 5 from the list. I did 3.
1. Go on a long hike, of at least 10 miles. – no 3
2. Read 3 classic books I don't actually want to read. – no 8 – Lolita by Vladimir Nabokov (2019); For whom the bell tolls by Ernest Hemingway (2020); Treatise on Tolerance by Voltaire (2021)
3. Keep a Good Things jar for at least 2 years. – no 16 – 2015 & 2021
4. Read 100 Books. I finished 89 books, which is not bad considering the work pressure and the studies, which didn't mean I had to read books but mainly articles of chapters.
Goals for 2021: Travel
1. Merseyside. I did. My long hike was in Merseyside, going through villages I haven't seen before.
2. 5 new flags to the UK map. No travelling in the summer, but I managed to add a flag to the map. This year I will add many more, hopefully.
1. Llanfyllin