This weekend we've been to Barnard Castle in Teesdale, County Durham. The castle is managed by English Heritage. The castle has its name after the 12th century founder, Bernard de Balliol, the nephew of Guy de Baliol, a Knight from Picardy.
Teesdale is a historic market town with lovely shops and the nearby Bowes Museum, about which I'm going to talk about in a few days.
The Baliol family were very powerful and in 1282 Devorguilla, wife of John Baliol, gave the charter and endowments for the foundation of Balliol College in Oxford. Their son John was King of Scotland, but in 1296 he was defeated in battle by Edward I. He forfeited his castle and estates.
Barnard Castle passed to the Earls of Warwick. The Beauchamp family developed it and then passed into the hands of Richard III, through his wife, Anne Neville. The castle was owned by the Royal family until 1603.
Mortham Tower was at least five storeys high and it was a lookout tower. It was built in the 14th century. During that time the Great Hall was renovated and reached its final version.
Beside the tower, on the right, was the Great Hall. Thomas Beauchamp built it around 1330. The Great Hall was used for formal occasions. The next building housed the Great Chamber on the first floor. The Great Chamber was more comfortable and prestigious. In late medieval period it was converted to a gallery suitable for indoor exercise. One of the windows has a stone boar carved on it, the motif of Richard III.
The castle continues with the Round Tower, four storeys high.
This is the Sensory Garden. It's really nice and different.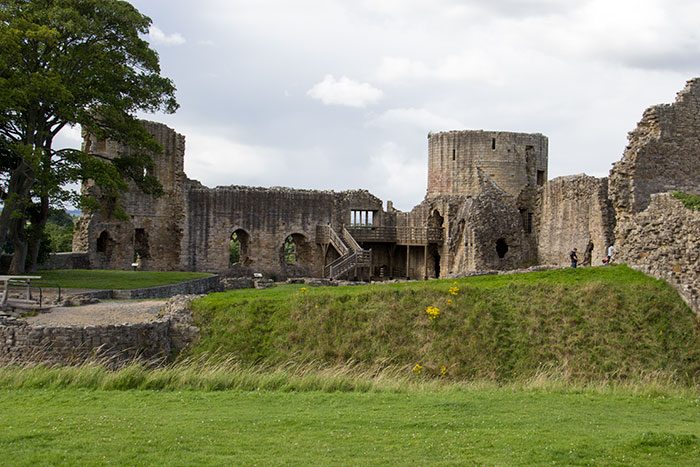 This is the Middle Ward, a fortified area through which every visitor had to pass to get into the Inner Ward. During the 14th century, Thomas Beauchamp, Earl of Warwick built a large building to replace the stables and brewhouses. This made it cheaper to run.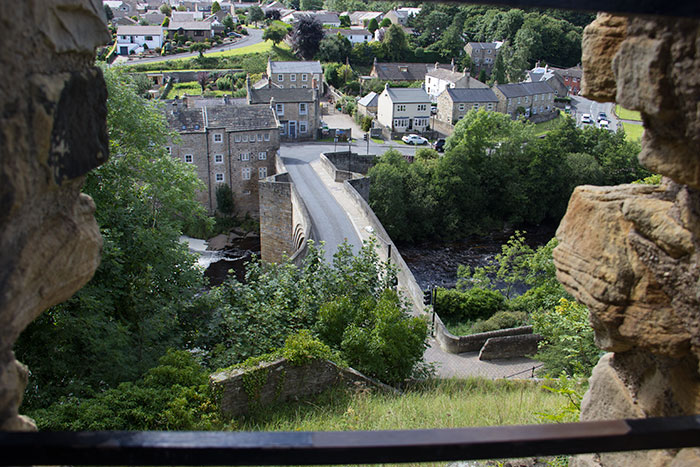 It looks like a ruin, but only because it was dismantled for materials by its owner, Sir Henry Vane, when he got the castle in the 17th century.
I enjoyed visiting the castle. It's a lovely place, nearby there is a park and it's near the town centre.
Barnard Castle is in Scar Top, Barnard Castle, Durham, DL12 8PR. The entry fee is £5.40 for adults, free for members.