This weekend we went to MOSI, the Science Museum in Manchester. After time&money wasted at Thinktank in Birmingham I had very low expectations and the fact that it was free (we were asked for a voluntary donation) made a difference.
After visiting it, I can say the two museums can't be compared. MOSI is very interesting and huge, as the displays are in 5 different buildings. The coffee shop is nice and the brownies are exquisite.
We had to register our cards here, by taking a picture and select 5 interests. It is funny and everybody enjoys it.
The textile section was the 1st one we've visited. We were already familiarized with this machines, we saw them last month at Quarry Bank Mill.
This is the portrait of Charles Machintosh, Scottish chemist that invented the waterproof fabric.
We've heard about William Perkin in a TV show on BBC2, Science Britannica. He was the one that invented mauve, the 1st dye, while he was trying to produce quinine.
Thistledown Coat, made by Adrian Bannon. This one is the largest from a series of 17 coats, made between 1990s and 2005.
Another interesting display in the fabric section is this one. The dresses are made only to be displayed, as they are too fragile to wear. The design is made with slices of real fruits.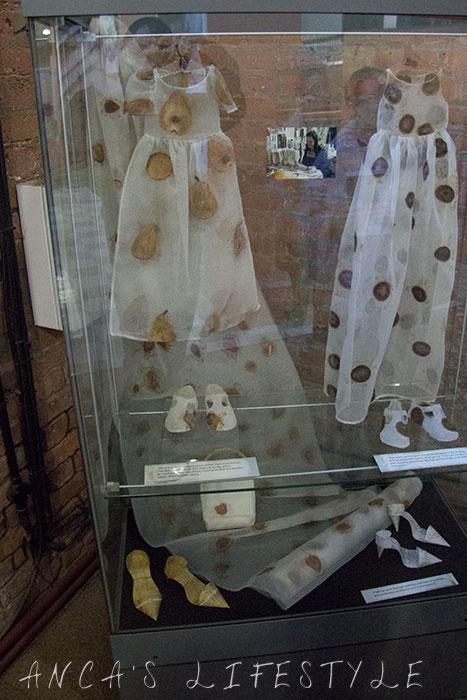 This machine was making a tornado. It was in the experiment section of the museum. There were very interesting exhibits there. We didn't have time to play with all, so we'll have to visit it again.
We went to the special exhibition "Brains – the mind as matter". I think it's nice, but not very interesting for me, as I already knew almost everything that was on display.
This pre-victorian building is the oldest railway building in the world.
Cereal box from 60s, same design as today.
Very interesting use of recycled materials.
Engine built by Henry Royce in 1904. This engine was fitted on the 2nd Royce car and shown to Charles Rolls in Manchester on 4 May 1904. This lead to the setting up of Rolls-Royce.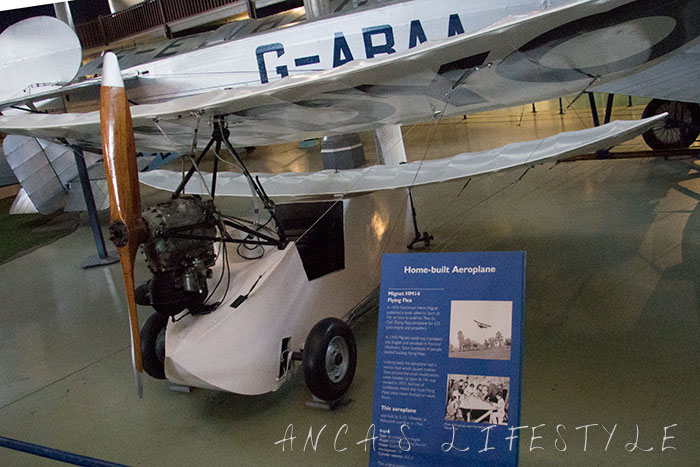 Electric blue, the fastest milk float in the world.