November is my favourite month, because it's my birthday. This year we went to a day trip in a lovely English village, and we had a light lunch at The Bull Pub. As for the cake, it was the one made for the last 100 years for Royal birthdays, Tschumi's Chocolate Cake; that was so special. Also, the cake is filled with a cream made with 450g chocolate, do I need to say more?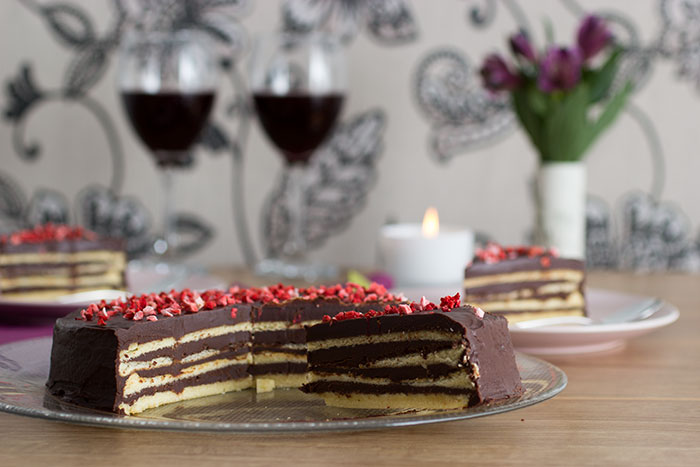 Blog wise, I've attended three fab blogger events: Very Christmas Party, Harry Potter Games Night, and yesterday we went to Sassoon Salon, I will blog about it soon (possibly tomorrow). I also went to the Cake and Bake Show, in Manchester.
I also made a review for a lovely rose necklace, and I had fun doing it. This is what happens behind the scenes. I tell my husband to say something to make me smile and he makes me laugh.
If you haven't seen my post on the 6th anniversary of my move to UK. I've visited 100 places in 6 these years, so it's a very interesting post.
Besides all the things I mentioned before, I've started a special Christmas related activity at the stately home I volunteer. So far, I had to dress up as a kitchen-maid, and I teach children how to make chocolate truffles and buttercream biscuits, and how to curtsy. It's delightful, the children are so keen to learn things, and they are so cute too. I enjoy it a lot. There are other positions and, if I have how, I will try the other positions too.
On the 22nd I finished an online course with a fab grade: 92% (I needed at least 75% to pass). I loved learning on that subject. I still have a couple of online courses I'm doing now. One is for pleasure, another one for work.
In November I've read three more books, bringing the total to 58 this year. It's been amazing, I had no idea I will have the time to read so much. I've also started a 30days30Bakes challenge, to bake something every day for 30 days.
What did you do last month?