Yesterday, my husband and I went to The Philharmonic Dining Rooms. Everybody that wants to visit Liverpool would have heard about The Phil. The pub was commissioned in the late Victorian period, 1889-1900, made to resemble a Gentleman's Club and it was the most ornate pub in England. It's a Grade II listed building and it's beautiful.
We went after lunch time and it was so busy that we weren't able to take a lot of pictures in the pub. It's not a surprise, considering that it was the place where the Beatles were going for a drink. It is believed that John Lennon said "The worst part of being famous is not being able to pop into the Phil for a quiet pint".
The weather was lovely yesterday, the sun was shining and it was warm too.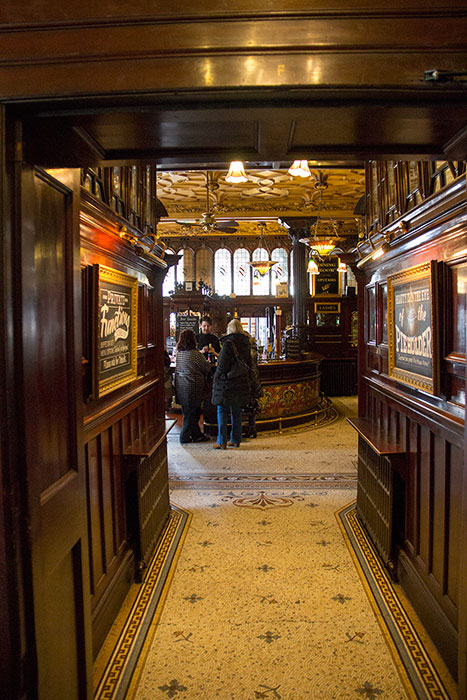 As I mentioned, it was so busy yesterday. The Phil is between the two cathedrals, very close to the city center and, as the name suggests, it's near the Liverpool Philharmonic Hall.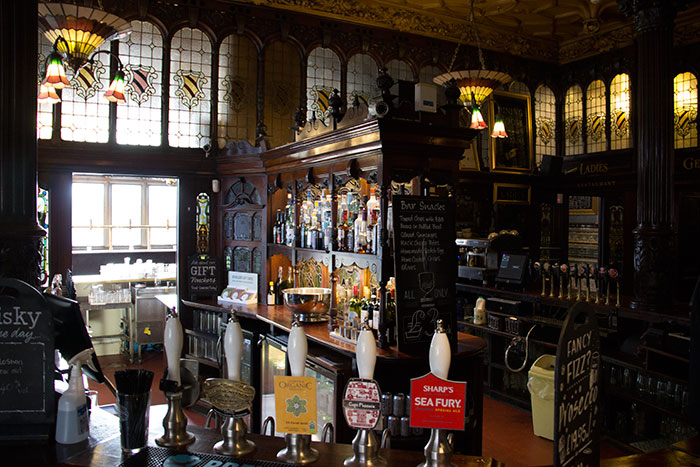 The staff seemed friendly and the prices are fab too. A coffee is less than one at the know coffee chains. The food menu offers plenty of options, including a few vegetarian ones. There are also plenty of drinks to chose from.
The pub is divided into multiple rooms. All of them look beautiful, ornate and grand. It's a stunning place. I have no idea why it's the first time I've been here, but surely it will not be the last time.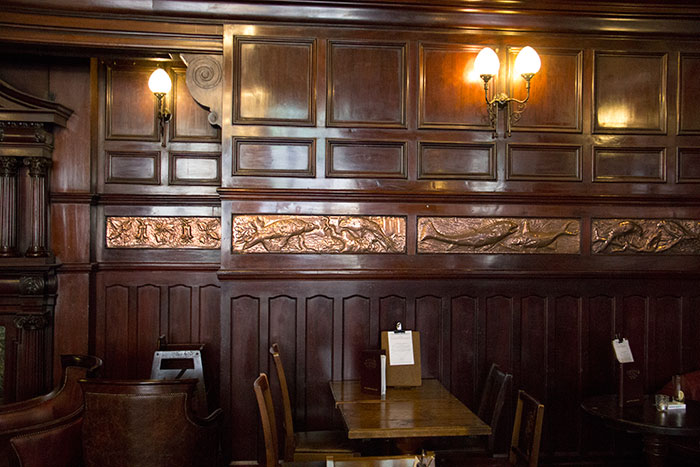 The walls have these wonderful copper plates, all with different motifs or landscapes.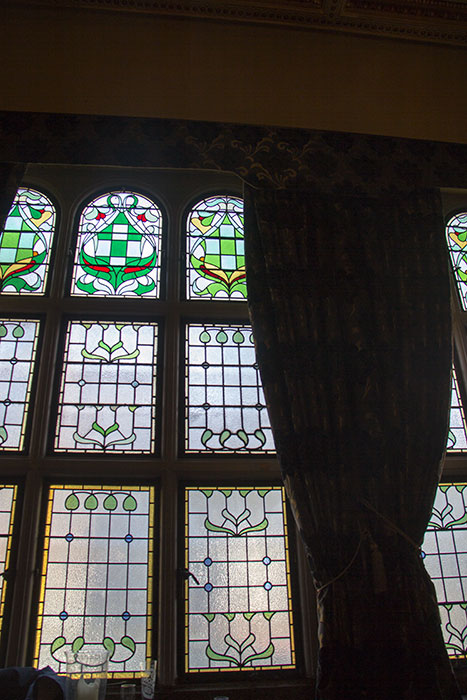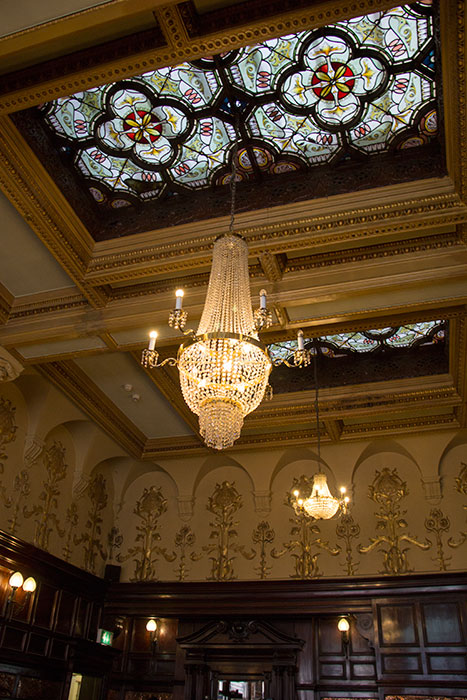 This kind of chandelier is quite unusual for a pub, but it's so beautiful and grand and it fits perfectly with the rest of the decor. The windows are beautiful, with their stained glass panels.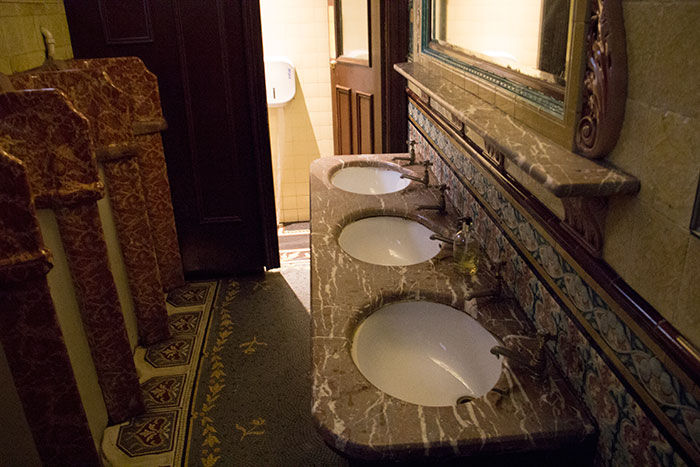 Of course I had to share a picture of the gent's toilet. We saw that they were famous in the TV show Urban Secrets with Alan Cumming. The ladies loos look nice, but they aren't as ornate as these ones.
We had a lovely time at the pub, we had drinks and a chat. The only downside was the opportunity to take pictures of the pub. Have you been to the Phil?